a leading IT outsourcing company
We engineer your success!
Let us minimize your hiring hazards by providing a full fledged ready to start teams with head office in London and multiple offshore offices. 
Get the best offshore IT services saving huge costs (up to 60%). Your initial processing can be completed in less than 5 weeks! What's more? We will deal with all the operations and equipment used for your project without any extra charges. With our huge cost cuttings and a well vetted certified staff, we can proudly rank ourselves as a leading IT outsourcing company with number of projects increasing 3 times each year.
Zepto Systems aims to bridge the gap between companies and dedicated workers by providing companies virtual employees to serve them remotely.
We strive hard to provide an enabling environment to our employees so they can showcase their skills by providing excellent solutions to our worthy clients worldwide. We can help companies who are looking to build, grow or mature their technology implementations. With the belief that every client deserves an equal amount of attention, regardless of their business size and industry, our employees work hard to achieve a common goal:  customer satisfaction.
Our mission also includes providing experienced and talented IT resources to companies facing challenges in building or scaling for new growth plans. We build long-term relations by providing excellent work, resources and services. Cost efficiency and data security are paramount to Zepto Systems.
We help your business to grow by providing quality IT resources. With more than 2 decades of experience in the IT industry, we can assess your needs effectively and offer tailor-made solutions for your business. Zepto Systems is an IT outsourcing company with proven record of  transparency, professionalism and sincerity bundled with hard and smart work. Our excellent IT outsourcing services bundled with our standard work ethics has always helped us achieve results.
Zepto has a network of over 1 million registered IT professionals making it the 2nd largest job portal in the region quickly expanding throughout South Asia. With such huge data, we can headhunt any resource that matches your demand in less than 8 weeks and have them working for you within one of its offices in different cities.
We rate the candidates into categories based on their expertise, experience, and problem-solving capabilities from which you can choose the best profile.
Having successfully executed a number of large scope projects with highly robust and intelligible features, we are confident in our abilities. We believe that every client deserves an equal amount of attention, regardless of their business size and industry.
Over the past decade, Zepto Systems has grown exponentially in the field of IT creating both in-house products and facilitating growth in other companies. We have successfully created an IT outsourcing services model which we term 'Right Sourcing'. This is unique and creates tailored solutions to an ever evolving world of IT.
If you imagine the leaps and bounds technology has made over the past 10 years you will understand the changes in information and knowledge we have had to embrace. Zepto Systems has excelled not only in terms of updated languages, platforms but new environments that are deployed in.
We still continue to evolve and take on new challenges and in doing so provide our end clients with the experience and knowledge of over 200 highly skilled IT professionals.
Today Zepto Systems is ranked as a leading outsourcing company and its list of successful clients proves the point.
We are an internationally renowned  IT outsourcing company with highly skilled and dedicated remote IT resources. These individuals will report directly to you and will work solely on your project.
Your IT team can be managed directly by you or our Project Manager. We remain flexible throughout the life cycle of the outsourcing and help you in scaling or even replacing resources according to the project requirements.
Zepto Systems provides customised development based on your project.
We can provide a detailed costing for your development project prior to proceeding and assign the correct number of resources to ensure the process is smooth and according to your timelines. Getting our offshore IT services ensures your company the perfectly tailored product and desired ROI.
We provide resources and one stop 360-degree services around public, private and purpose-built clouds. Furthermore, we can assist you in data and server migration, scaling, disaster recovery, upgrades, monitoring, maintaining cyber security, performance and plethora of others read more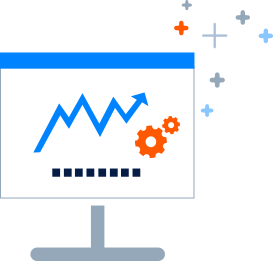 GET THE BEST IT OUTSOURCING SERVICES
Get started right away with Zepto. Get a team of keen developers without worrying about office setup. We spare you the hassle and pain of hiring by providing you with the exact team you need.
Forget about creating more office space or hiring resources for administration and payroll. Set up a perfectly managed offshore company and get  cost-effective solutions without worrying about  start-up expenses.
Our work is our passion and we work day and night to maintain our standards.
A FEW OF THE WEB DEVELOPMENT SKILLS WE PROVIDE ……
We are always looking for talent
Are you a job seeker ? Please drop your resume here and we will get to you.