Hire top it talent Starting from £10 an hour
HIRE TOP OFFSHORE IT RESOURCES WITH US!
Zepto Systems has a large pool of remote developers ready to be deployed. They will cater your software development needs from web and mobile application development to infrastructure support and maintenance or in wider outsourcing perspective.
Our highly skilled and experienced resources are equipped with most modern skills and are trained with latest methodologies to provide you the perfect solutions.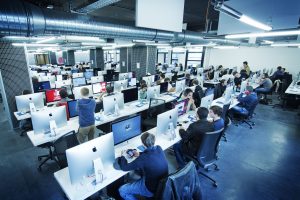 Zepto Systems has a team of experienced and dedicated professionals keen to take up complex IT challenges and help you grow. Our resources can work on a full time or part time basis according to your requirements following the guidelines and schedules provided in the contract. We have proudly served 100+ clients over the years keeping a high satisfaction and retention rate. Consult today and avail a month-free trial! 
Zepto Systems has a data pool of over 2 million registered IT professionals with the right skills. Your requirements are analysed by our consultants and the perfect resource is vetted in as early as 3 weeks. For clients who need an urgent resource, we also have resources readily available at our offices to get started on your project right away!
Zepto Systems offers remote resources to companies who need IT assistance in a fraction of in-house costs. Our remote resources can make sure your company grows to the highest standards without putting to much load on the finance department. With us, you can hire two senior resources at the cost of one in-house fresher.
We know the value of effective communication and that is why we hire smartly. All of our resources have excellent English speaking and interpersonal communication skills which makes it effortless for the clients to communicate with them. Furthermore, we conduct daily scrum meetings to keep the clients and the remote teams on the same page. 
Zepto Systems has a record of successful web development and  deployment to companies worldwide. We have employed  top IT teams in all the advanced IT technologies and tools covering .NET, Java, Javascript, Oracle, PHP,  Big data, database, iOS, Android and much more. You name it, we have it.  
How can our remote developers help you grow?
Our remote developers just make complex IT challenges easy for you. Having passed through series of tests, our employees are the top IT talent with a size able experience range. Furthermore, working with international clients, they have sufficient knowledge of international companies, work ethics, and multinational business culture. This helps break barriers.
With our resources, you can hire four in the budget of one in-house employee
Zepto helps you find skilled resources in less time with its already registered talent pool
Our resources have a good idea about international practises which helps them create up-to-date high standard services
Minimum investment in resources and infrastructures
Business growth
Zepto Systems has maintained its standard among the competitors with its efficient services, timely deliveries, and highly dedicated expert resources. We make your business grow!