Market trends have drastically shifted over the couple of years and to cope up with the emerging business challenges companies have to act smart. Online presence in now a prerequisite to catch audience and quality of brands is often judged by their web stores. For businesses looking to power their e-stores and drive traffic need to choose the right development platform. With hundreds of eCommerce development options available in market, choosing the right platform can be a challenging task. In this blog we are going to analyse the top two PHP based opensource eCommerce platforms (Magento and Shopware) that are both widely popular and closely in competition.
According to a report by  a Sales Insights Platform, there are currently about 150,157 websites for Magento whereas 1,723 for Shopware.  Many similar surveys suggest that Magento has got clear lead over Shopware in terms of market share and users. The primary reason for Magento's lead is its  orientation for both B2C and B2B sales while Shopware focuses more on B2C.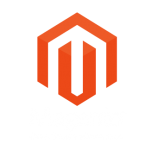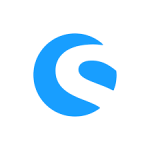 Magento is usually preferred for large-scale and mid-sized businesses and comes in three different versions. A free to install and use Community Edition, Magento Enterprise that starts from $1,250.00/monthly and Magento 2 Enterprise $1,800.00/month
Shopware is usually preferred by small and medium scale businesses with a free to use Community Edition, a profession edition with €1,295.00 (one-time fee) and Professional Plus Edition with €5,995.00 (one-time fee). Shopware Enterprise Edition is also available upon request.
Shopware is rising. According to a recent survey hundreds of websites have migrated to shopware since 2011. Its prominent users include Loreal, M&M's and Discovery Channel among others.
Magento offfers easy installation and intelligent development features. The system takes about 10-15 minutes to install the base version and take hours to set up. A PHP developer would take no time to get adjusted to the interface. 
Shopware too, offers easy installation with user friendly interface. The panel is easy to use but as compared to Magento 2, the later exceeds in  providing excellence. Most of the adjustments though can be made without adding any code.
Magento developers form a large and diverse community as of its presence globally. Its said to be the worlds largest developers community with over 15k members that makes it really easier to get help if stuck. The customer support of Magento is available just for the Enterprise Edition, but with a huge community of Magento enthusiasts, you won't be needing it.
Shopware too has a sizable community sponsored by the Shopware wiki where you can get answer for installation to migration but not as big as Magento. Additional support can be bought as an add on costing around  €49 to 249 monthly to be renewed yearly. However, the support can't be bought with community edition.  
With more than 1500 free and paid templates, Magento leads the design and rules among other competitors. Furthermore, the latest versions of Magento handle responsiveness automatically that makes e-store development much quicker and easier. 
Shopware has a very limited amount of templates on the Shopware store. However, the platform offers excellent customisation that can be done with backend programming. Moreover, the shopware story telling feature really stands out from the design perspective. 
Magento supports a lot of third party applications that has made it very feasible for all kinds of businesses. There include Facebook, Twitter, ePay, ERP, BankPayment, COD, eBay, PayOne, MailChimp, WebShopApps MatrixRate, ShipWorks, Live Chat, MageMonkey, Mandrill, osCommerce, Correios, Fontis Australia, BeeTailer, DebitPayment, MigraShop, SOFORT, AddThis, WorldPay, Searchanise GoMage, DHL, Social, Bcash, Ingenico and Zopim. 
Shopware comparitively offers a few integrations including MailChimp, Sage Pay, PayPal, PAYTONE, Stripe, PAYMILL, Warecard, Klarna Checkout, Paymorrow, MonkeyData, DHL
Since the launch of Magento 2  all other eCommerce platforms have fallen short of features and feasibility giving Magento 2 development a good boost. With extensive features, high flexibilty and advanced support Magento 2 works with  Magento 2 supports Nginx by default, it works with a lot of tech platforms. 
Although Magento has a great lead globally, Shopware has now introduced some really tech-savvy features like story telling and open-source API that makes it to customise thrid-party solutions. Many businesses are now considering Shopware mostly for the B2C ones but the platfrom sure is in good competition. 
Both Shopware and Magento have incredible features that can be assessed according to your personal business needs. Both of the platforms use MySQL database for data storage to ensure cost and money savings. However, Shopware lacks some enterprise level feautures and can suit best with B2C oriented businesses. 
Still Confused?
Zepto Systems is ranked amongst the top it outsourcing companies with a diverse technical team. We have an excellent staff of Magento developers and Shopware developers who have the right expertise needed to power your business.  If you can't assess the right eCommerce platform, get a free consultation today. We also offer a free trial to make sure you are 100% satisfied with the partnership.