Hire Node js server side JavaScript developers
Need free Node js OR General Development consultation?
Contact us now to get free consultation on understating your requirements and solution we can provide. We can guide you from the experience we built in setting up a winning and cost-efficient team and share the experience of our valued customer who are benefiting from our expanding services from past 10 years. We can provide the consultations around what would be the best team structure and to position them.
In consultation process, we can involve the development experts, even the one who are delivering successfully modern connected web solutions with mvvm technologies like React, React native, Appolo, graphQL and many more with Node JS back-end. This is an advice that we can only provide as we work with many different technologies and with many different architectures and we are in position to advice what will best suit your needs.
Node Js Back-end Developers
API Services and back-end development always has stayed core of software development. new micro services architecture with advent of front end technologies over mobile and web front ends have increased the importance of back end developers.  a strong and well thought off back end architectures helps build future proof applications. Utilise Node.js platform to create robust, feature-packed and high-speed web applications. Our senior node js developers assist you to get a high performance by providing quick start and quality code.
Zepto Systems specializes with Node.js and was one of the early adopters of the technology and has helped many companies to build powerful Node.js apps.
With our skilled Node js developers, companies can easily manage complex programs and get high encryption. Developing with Node.js helps you get in the search results with a reusable code and relatively simpler development process. Our senior Node.js resources have the right experience your company requires to expand and achieve its technology related ambitions. Get your feature-rich and secure apps starting today.
Short on a Node js developers? Get an expert in more than half of the in-house costs. You can also hire a team and start with your project right away
Our expert Node js developers specialise in creating great user experiences with your real-time apps. Even the intense-data apps are made user-friendly and really easy to use. Following highest development standards and rigorous testing procedures we ensure you the best web and mobile app your business could get. Our services include:
Node.js Web/Mobile App Development
Real-time Application Development
Chabot Development
Backend Development
Interactive Dashboard Development
Testing and analysis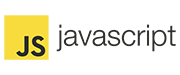 Choosing Zepto Systems for your technological goals can help your business grow exponentially as our prime goal is to help enterprises overcome their IT challenges by providing out of the box and advanced solutions. With us, you get
Expert node js developers and node js teams
Full control over resources 
Dynamic and innovative solutions
Complete data protection
Agile-driven environment
Regular Updates
High scalability
Customised solutions fitting client's needs