Looking to develop technology solutions and wanted partner to fully manage delivery of services . We help partners with our fully managed it project services. We setup team and assign delivery managers responsible for end to end our services and own product delivery. This model works when your team is busy or wanted to concentrate on core of your business, or you have an idea and require MVP with limited time and or fixed budget and fix cost. please talk to us we can tailor the solutions for your needs.
Custom software development services
If you are looking for custom or bespoke software development or outsourcing fully managed it projects development, you have reached to a trusted company who is passionate about software development and has built reputation in successfully delivery of project within last 10 years of consistent hard work. We believe that our clients deserve the best and we are here to prove your decision always right. Our 5 office and international presence with our large talent hunting and hiring team has made us possible to find and employee cream of it talent.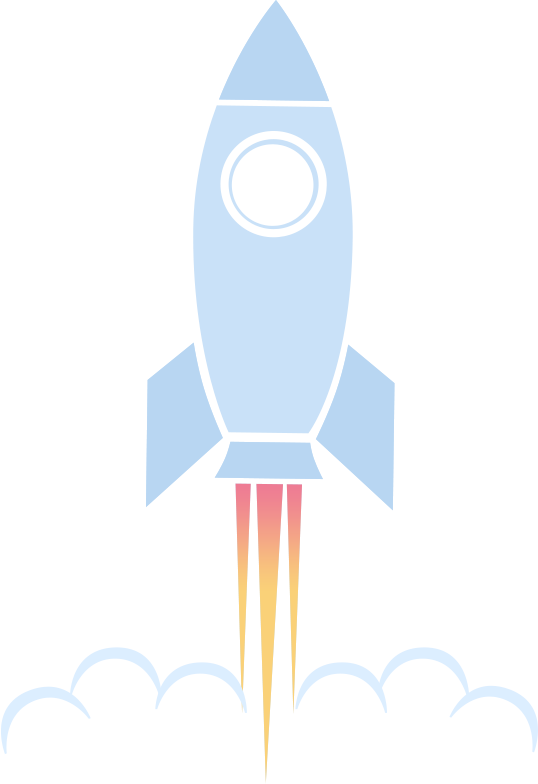 IT project outsourcing ?
MVP or maturing an existing product?
Scale or support infrastructure?
We are here to help. Get this handled by a trusted technology partner. We will fully manage it for you. should it be development or support we provide it with our fully managed services. Rapid development including product stability and setting up multi-line of support is our specialty.
Fully Managed IT Project Development and Product Support Services
How are we helping our customers ?
Zepto Systems has been delivering cost-effective product development and support services with our complete and partial delivery management. We set up IT Teams best fitting your business requirements both when you have established in-house engagement capabilities or not yet with complete SLDC and ITIL management responsibility.
We provide skilled services to meet your customized needs including product, project , process and IT delivery management also business analysis, development, quality assurance services. This also includes cyber-security management, DevOps and deployments, cloud infrastructure setup, infrastructure migrations along with complete infrastructure management, different lines of supports with extension to 24X7 services. We have been providing complete and subset of these services both at a fix and variable costs promised with assured SLAs.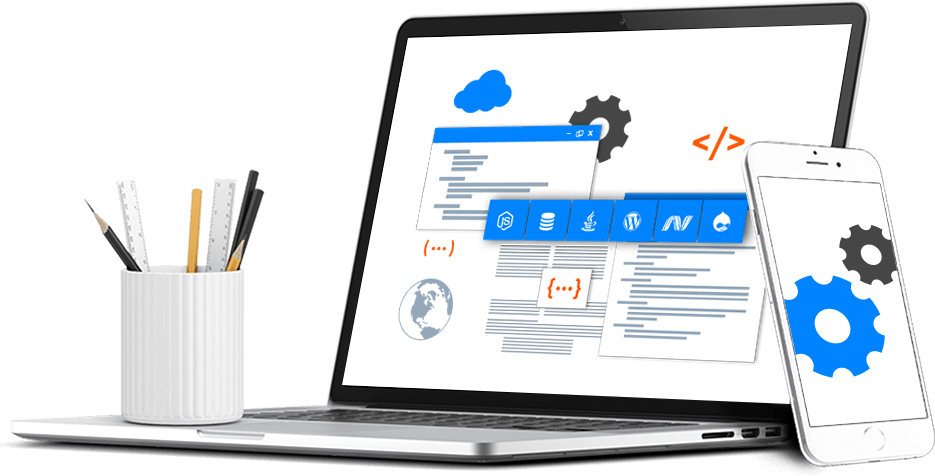 Software development Platforms and stacks we cover
MEAN Stack
IMB
Big Data and machine learning
Virtual and Private Cloud
Custom clouds and virtualization
Auto Scaling and Monitoring
Backups and Disaster recovery
Kind of projects and resource we deploy​ for IT Projects and IT Outsourcing service
our software development process and support methodology
Process: Agile development that helps delivery of working software early and improve iteratively – we use agile scrum for software development and agile kanban for software support.
Product, Process and project management: that helps us, deliver cost effective system within the deadlines and budgets by engaging and deploying the right technical resources
Information architecture: skills that help design modern user friendly layouts providing an easy to uses, easy to navigate and easy to work with systems.
Design: skills that help provide a modern and clear aesthetically pleasing views and accessible system compliant with w3cag guidelines.
Development: that is skillful, innovative and efficient and skills that are relevant for the product development.
Quality Assurance : the product that we deliver is fully tested and is bug free.
Cyber security : the data and product securities are assured and sites are made hacking safe by identifying and closing the known vulnerabilities.
DevOps : so that the deployments are hassle free and automated and follow the same standards always.
Proactive Support : that help satisfy your customer needs in their own timezone
Fully managed project delivery
We are helping customers like you with our fully managed development services. This mean that we will take care of the complete management including delivery responsibility spanning complete software development life-cycle. we take care of business analysis , definition, development, quality assurance , DevOps and configuration management. we would work under your business deadlines and deliver to your expectations on the fixed or variable cost on assured time scale.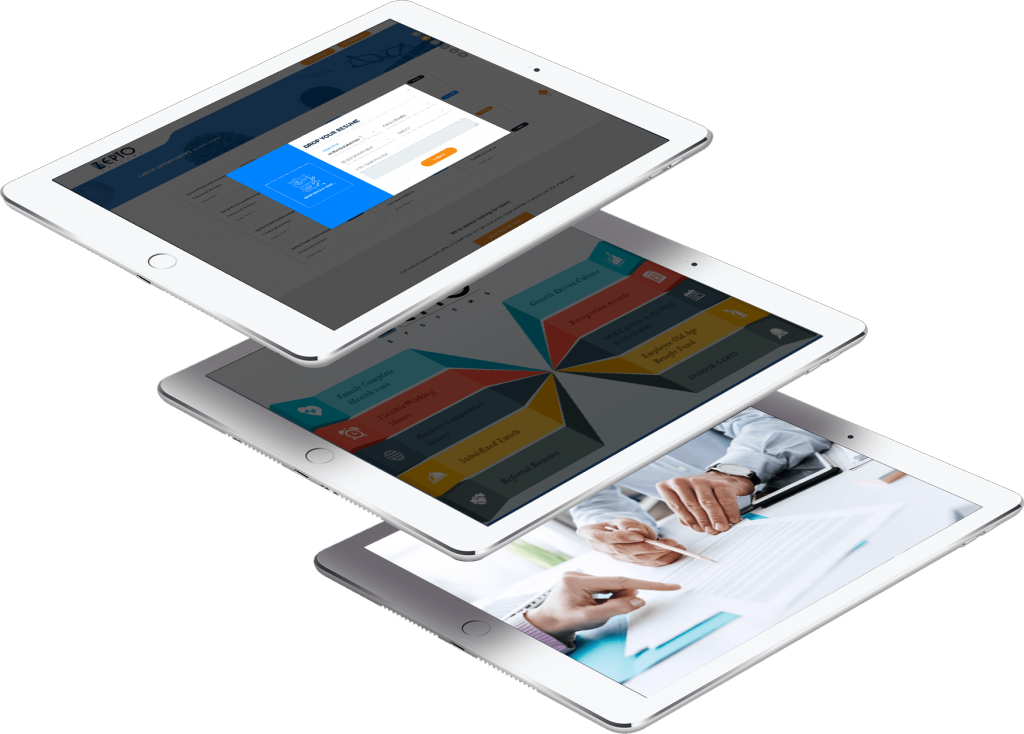 Graph Database
In memory stores
Robotics
Our experts are leading as well as participating in the entire agile development lifecycle and delivering scale-able, time-boxed, focused, continuously open to changes, marketable products.
The teams are equally experts with Agile Scrum and Agile Kanban delivery methodologies and have been practicing and participating in sprint planning/estimation, daily stand-ups, pair programming and retrospectives.
Our teams work for different clients. They are working remotely independently or as part of the client development team. We are delivering vital technology solutions. We follow a model we call Right Sourcing that provides remote cloud employee or virtual employees. This means we apply the correct skills and experience according to a client's needs and then make sure they are supported by the client's team. The support includes infrastructure, security replacement of resources and complete collaboration in project delivery. We can work both within a team and stand alone. Similarly, we have internal teams working with agile methodology. We firmly implement this and our existing clientele can vouch for its effective implementation.
agile manifesto and guiding principles
In short, we are well aware of the 4 main values of the agile manifesto that is ''Individuals and Interactions over Processes and Tools", "Working Software over Comprehensive Documentation"," Customer Collaboration over Contract Negotiation", and" Responding to Change over Following a Plan ".

We also practice 12 of its guiding principles that are customer satisfaction with continuous delivery, accommodate changes throughout, frequent delivery of working software, corroboration across, support and trust, direct face-to-face interaction, working software, attention to technical details, simplicity, self-organization and regular reflections.
Our Agile Development offerings
10 + Years of working in Microsoft, LAMP and MEAN technology stacks and CRM & CMS systems
8+ year of working experience in higher education , health care , public and private sector
10 + years of helping companies by augmenting their in-house teams remotely and providing technology solutions
Small and large scale development and ICT Partnerships
Clients pay for the work delivered.
Our teams expand as your company grows.
Complete control and unrestricted access to your team
Risk free and key competency can be kept in-house.
No ongoing contracts to tie you down.
Full transparency of processes is assured.