Hire Software Quality Assurance and QA Automation Engineers from £15 an hour
Software Quality Assurance Engineers and Quality Control Services
We discover the problem before your customers do! Zepto System provides Software Quality Assurance (SQA) engineers and quality control services for a wide range of quality assurance including Manual, Automation and Application Load Testing. Get your free consultation by filling the form above.
GET A TOP SOFTWARE QUALITY ASSURANCE TEAM ONBOARD
We help our customers with
QA Automation
Regression testing
Sanity testing
WCAG testing
API testing
Usability testing
Data privacy compliance testing
Compatibility testing
Performance and load testing
Black box testing
White box testing
Functional testing
Non-Functional testing
QA Automation and Load testing tools
Few of the QA automation and load testing skills we provide are:
Apache JMeter
Appium
BlazeMeter
Cucumber
EggPlant
HP LoadRunner
HP QTP/UFT
HP Quality Center (HP ALM)
QMetry Automation Studio
Ranorex
Robotium
Sahi Pro
Sauce labs
Selenium
Sikuli
SilkTest
IBM Performance Tester
IBM Rational Functional Tester
Katalon Studio
Watir
Test Studio
TestComplete
TestComplete
io
Other Test helping tools our QA experts are trained with are
FitNesse
NeoLoad
Perfecto Mobile
SoapUI
Test Anywhere
TestingWhiz
Tosca Testsuite
Visual Studio Test Professional
WAPT by SoftLogica
WatiN
WebLOAD
We train our quality assurance engineers with following general and technical testing skills
Team players and agile contributors
Define the test plan and document the test cases
Able to develop and apply standards
Release readiness decision makers
Web and mobile application testing
Identifies and documents risk with personal analysis
Perform manual and automated testing
Record test progress and results
Able to analyse test results and log detected issues and bugs
Ability to understand the business driving the features
Deeper understanding of development life cycle
Work closely with business, product and development teams
At least master's degree with software quality testing
Able to read software code
Able to code automation scripts
Able to stay up to date with emerging testing tools and methodologies
General SQA skills and attributes
Strong communication skills
Anatomical minds and thinker
Attention to detail
Flexible and polite
Proactive with self-starters
Out of the box thinkers
Keen learners
Fast paced and efficient
Quick business process learners
Brief overview of Quality Assurance and Quality Control
Software quality assurance is a process where quality is assured during the development life cycle and issues and bugs are prevented as the development is done. While a complete release level testing for a product that cannot be shipped with incremental builds, it requires both quality assurance as well as quality control. We help both with quality control and assurance.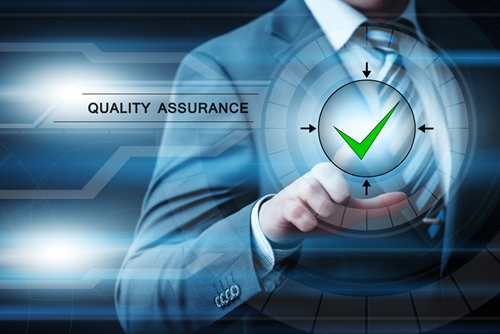 Quality assurance (QA) helps companies avoid mistakes and point out potential threats to the product way before they effect the business. The process is proactive in nature and intends to prevent the issue or bug creation consequently, helping growth.
Unlike Quality Assurance, Quality Control is a process that tests the finished products and checks if the final product meets the delivery standards and requirements regardless whether it has gone through quality assurance already. User acceptance testing and business process testing are usually performed during quality control process. The quality control process is reactive in nature and is limited to finding an issue or a bug.
We are here to help please get in touch now
Find out how we can serve for your software and technology needs
IT employees work dedicatedly for you from our multiple offshore offices. you can call them remote employees, virtual employees or cloud employees. We provide top talent and a team that delivers for your needs at upto 60% less costs. No long term binding contracts, no worries of employment regulations and working with recruiters and pay them lots of money.
Developing firmware or embedded software is a very exciting job for us as could be for you. Our promise is that finding firmware developers will be done with precision and ease. We have a unique ability to onboard firmware developers and deploy them on your project quite rapidly. Even in circumstances where technology is rare we can hire and train talent.
Complex business solution or a disruptive SaaS product or simple business website nothing is complicated (at least not for us !) We re committed to allocating the right skills and inducting tailor made teams, who perform to the highest caliber. We can take care of user experience, design and complete technical implementation.
We develop mobile applications all the time. Android , iOS native or hybrid mobile app. Our experts transform complexities to simplicity with their innovative, problem solving skills. talk to us we will get your team ready to work and start delivering within weeks regardless of the size.
We provide developers who can be mid – tier, junior or Senior level in a myriad of skills User Experience (UX), Bootstrap, Foundation, Ionic, Kendo UI, CSS3, SASS, LESS, Compass, Angular, VueJS, React or Backbone or any other. With a complete transparent system you only pay for the hours worked.
QA Automation, Regression, Sanity, WCAG, API, Usability, Compatibility, Cyber security & penetration , Performance and load, Black or White box, Functional and Non-Functional testing – Our certified experts are there to help and are ready to deploy.
If you are looking for a CRM developer go no further, we cover that too! For your customization and implementing needs. we can help with Salesforce, Microsoft Dynamics and SugarCRM. If you don't like any of these , we have our own modern "Right CRM" system too that we can customize for your needs too.
Zepto has provided expertise , solutions and ongoing support services in range of open source and proprietary ERP and performance optimization solutions including Odoo ERp, Erp Next , Microsoft Dynamics , Oracle and SAP ERP.
we provide solutions and developer with expertise in building public , private and consortium driven block chain solutions for research and development and real world implementations used in smart contracts, traced and transactional systems and currency solutions .