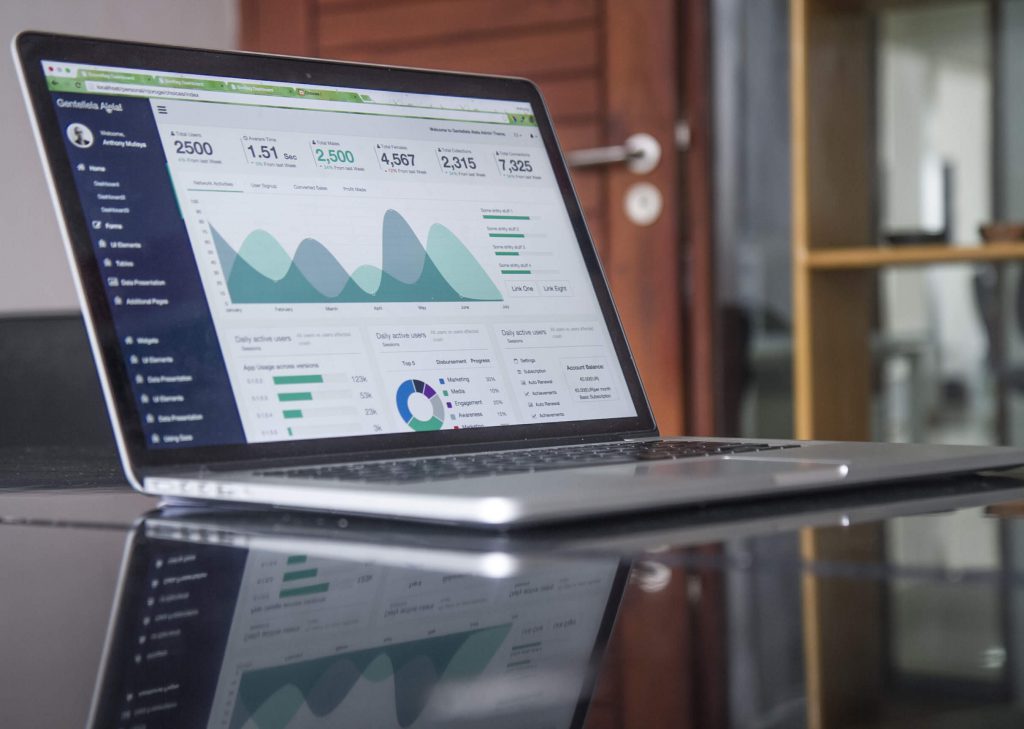 CRM is the fastest growing software market today. It was a $14 billion industry in 2010 and is expected to reach $80 billion by 2025. That's nearly a 600% increase.
What is a CRM
Customer relationship management (CRM) is a technology used for efficient management of all the interactions and relationships a company has with its customers, leads and potential customers. The goal of a CRM is to help the company in managing in a more proactive manner, save considerable amount of time, resources and build great business relationships with the customers. A CRM can also be defined as a system that is designed to serve multiple purposes:
Stay well-connected with customers
The company is able to have a better connected with their customers via different channels and platforms.
Streamline business processes
By using a CRM, the company has a better grasp over the business operations and streamlines them in effective way.
Enhance ROI
The reason of using a CRM is to help companies in improving their ROI than it currently is.
Real-time reporting
At the end of the month, the marketing department no longer has to collect all the information to generate reports about how the company did.
Who is CRM for?
A CRM is for everyone, from sales to marketing to customer service, business development and recruitment officers. A CRM can be used for multi-purposes by a company.
As its basic function is to help in managing both the internal and external relationships and interactions that has a company has.
It is not designed only for CEOs and managers, rather because of its ease of use and great user interface, simplistic style – CRMs can be used by anyone without being tech-savvy.
91% of businesses with 10 or more employees now use CRM software.
– CRM Magazine
Why your business needs CRM?
According to Garner, by 2021 (which is only six months away now), CRM will become the largest revenue area, when it comes to enterprise software.
Every business that wants to become a corporation or wants to leave an impact in the world needs to define practical objectives, design and actionable strategy and an efficient system that helps them in achieving the desired results.
A CRM system helps businesses in filtering the data that is required by them, working on their customer relationships while saving their valuable time and resources. Here are some of the reasons why your business needs CRM:
Improve sales & conversion
Let's start from the basics. The majority of companies look for a CRM system to improve their sales and lead and conversion. CRM software have a proven track record of increasing sales and conversion rate by 30%.
It is the objective of every company when the new year is about to start to up their game and have more customers than they previously had.
With the right CRM system in place, you can be confident about have more sales and a much higher conversion rate than you previously had.
Use of big data  
All thanks to modern technology, big data is used by companies now to leverage against their competitors but it is of no use, until it is sorted in the right way.
A CRM helps the company in generating real-time reports about their data and customers. In the digital world, data is the backbone of every successful campaign. The more accurate the data is, the more chances of a marketing campaign to get desired results is.
Earlier when there was no concept of CRMs, the sales representatives and marketing 'guys' would keep a track on the customers on their own, they would also make assumptions about certain things which might not be absolutely true.
This resulted in companies wasting a great amount of money without getting any ROI. When a company has a good CRM in place, they are equipped with a powerful system that will provide them with the real picture, based on facts & stats, and not on assumptions.
Automate & streamline workflows
The best type of CRM system not only support your marketing & sales operations but also help you in streamlining your internal processes, related to customers.
It is important that your team spends less amount of time in building workflows that will help them achieve more in less time and a CRM software does exactly that.
One of the ways CRM software are able to do so is by automating the day-to-day tasks. Tasks which are tedious and were previously being done by a team of customer/sales reps are completed by CRM automatically.
For instance, every team you have a new customer – you can define an email sequence which would send a welcome email to the customer and introduce them to the services/products you are offering.
Some of the most common automated tasks include: setting up email sequences, tracking chatbot interactions, logging all types of customer interactions on social media platforms/website/email, data entry etc.
Reporting
Reporting is how a company can analyze if their marketing endeavors and investment bring them benefits or not.
Without having an efficient reporting system in place, it becomes too chaotic to see if the company was able to achieve any of its daily/monthly/yearly objectives or not. If you have a big company with multiple offices, collecting all the data at the end of month and making reports would become even more of a burdensome task.
But with a good CRM software, you can get all the reports generated automatically daily and monthly. All you have to do is a one-time job, set up the parameters against which you want the reports to be generated and you will get them automatically.
Reduce costs
This is again one of the most attractive aspects of a CRM for CEOs and managers. Without having a CRM in place, a dedicated sales team and customer team is hired. They are given monthly salaries, which are overheads for a company. But with a CRM, no dedicated team members are required. The system will do all the work on its own.
With the majority of the tasks already automated, and clear workflows defined, regular reports being generated – all the work is handled by the CRM without having any active human involvement. So now, instead of hiring teams to work on customer relationships and keep tabs on marketing efforts – one CRM takes over the job. This makes a huge different in the cost overheads for a business.
Businesses that leverage CRM software see sales increase by 29%, sales productivity increase by 34%, and sales forecast accuracy increase by 42%.
– Salesforce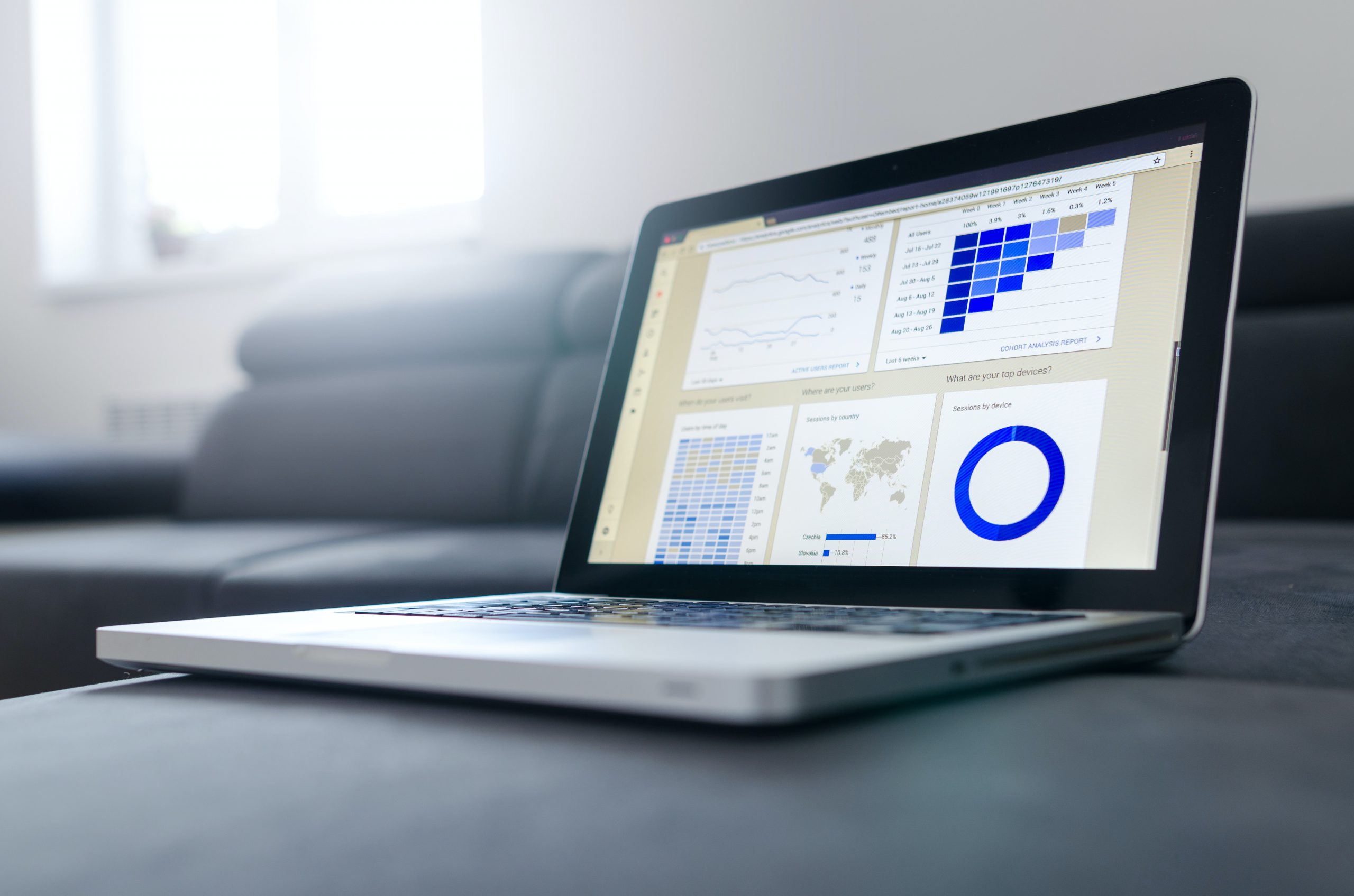 Essential features of a CRM
Choosing the right CRM for your business is anything but an easy task. Rather, given the innumerable options you can find in the market – it can seem too much. Especially, if its your first time trying a CRM software to have a better grasp over your customer relationships.
Here are some of the main features that every great CRM should be equipped with:
Contact management
Contact management is an essential factor of CRM that makes the life of sales and marketing resources easy. The user can segment the contacts into different groups. For instance, all leads can be grouped together, loyal customers in another group while non-returning customers can be grouped as one. This helps immensely when a new email campaign is being as the marketing department can send different emails to different groups.
This also helps in providing customers a personalized experience, which has become quite important for the last couple of years.
Lead management
As sorting and management of leads is one of the reasons why companies go for a CRM, no CRM can be complete without having a workable lead management feature. This feature enables businesses to understand the behaviors of leads, their demographics and psychographic factors.
It becomes a huge aid for sales team and improves their productivity and efficiency significantly. The entire sales pipeline can now be tracked by the sales team, with all the data saved on the system.
Business intelligence  
This feature again is very important and should be part of every excellent CRM. Business intelligence tools and analytics tools are crucial for getting the full benefits out of a CRM software. This helps the marketing team in designing better marketing campaigns, based on real data collected through different channels. The sales team is also better equipped with data to run successful sales campaigns.
CRM software filters the big data accumulated and manages it in a way that is usable by your team. You are provided with the option to choose parameters that are crucial for you. For instance, if you want to focus on how much time a user spends on a particular page or what product is the most hot-selling product – you can choose.
Email client integration
When CRMs were introduced to the world, it took a lot of time for companies to understand and realize why they need them. Over years, companies have started to rely on CRMs more and more. Having a dedicated email client inside CRM interface has become a must now.
Instead of leaving the application and going to a third-party app to send emails to customers/clients/vendors with email client integration, you can do it all without closing the software. This also helps customer representatives in tracking email queries from customers and see the previous interactions and information.
Optimization of workflows
By optimizing workflows, your company can see an immediate enhancement in the efficiency of operations. This feature is a necessity for all CRMs too. CRMs optimize the workflows by automating the repetitive tasks that were previously being done manually, data analysis, data collections and designing smarter marketing campaigns.
Some other features are:
Real-time instant messaging
The real-time messaging functionality enables employees to communicate without one another without facing any type of lag. It no longer matters whether the entire team is at the same location or working from different locations. Another good factor about this messaging is that all the messages are saved and can be viewed even after months.
Content sharing
Organizations that have multiple offices often face issues when sharing data, files and other content with each other. A good CRM is equipped with the feature that enables team members to upload files in  a centrally-shared location, which can be accessed by anyone.
Although most businesses are using a CRM, adoption rates are still quite low, with an average adoption rate across industries of 26%.
– Salesforce
Best CRMs of 2020
The first step of choosing a CRM is to understand what your business niche and unique requirements are. What might be ideal for one industry, might not give the same results for a business that is working in a completely different industry. Thereof, before making the final call – do these steps:
Which industry does your business belong to?
What are your business goals & objectives?
What do you hope to achieve by getting a CRM software?
Schedule a meeting with your managers and have a detailed discussion about these questions. Once you think you have clear answers to these questions, it is time to start looking for the perfect CRM. In this article, we have covered some of the best CRMs of 2020. Let's take a look:
HubSpot CRM
HubSpot CRM is considered as one of the most revolutionary CRM software in the industry. The CRM has been specifically created for small businesses and medium-size businesses.
It has both a freemium model and add-on options for small businesses to add to their subscription. It has a great user interface, which is simple and interactive for users.
It can be easily integrated with other products from HubSpot. It needs to be noted here though that the CRM is not as thorough as market leaders Zoho CRM and Agile CRM.
Small-medium businesses and small businesses that are looking for a CRM without having to pay any money and is reliable, HubSpot CRM is a good choice. Some of the features of HubSpot CRM include:
A visual dashboard that shows an updated view of the company's sales funnel.
Users can track the performance of their business against the set parameters.
All customer interactions happened via social media, calls and emails are automatically logged.
Customer interactions can be synced to Outlook and Gmail effortlessly.
Personalized email campaigns can be designed and scheduled for customers/leads.
HubSpot CRM provides ample insights about how the email campaign worked.
The software works with other third-party services and applications too.
It is different than its competitors because of its freemium model. While others offer 14 to 30-days trial period to their customers, HubSpot CRM equips businesses with the majority of CRM features for free. If a customer wants to get additional features, they are charged a particular amount of money yearly/monthly.
Pros
Has a great free version
User interface is interactive and simple
Offers great email integration features