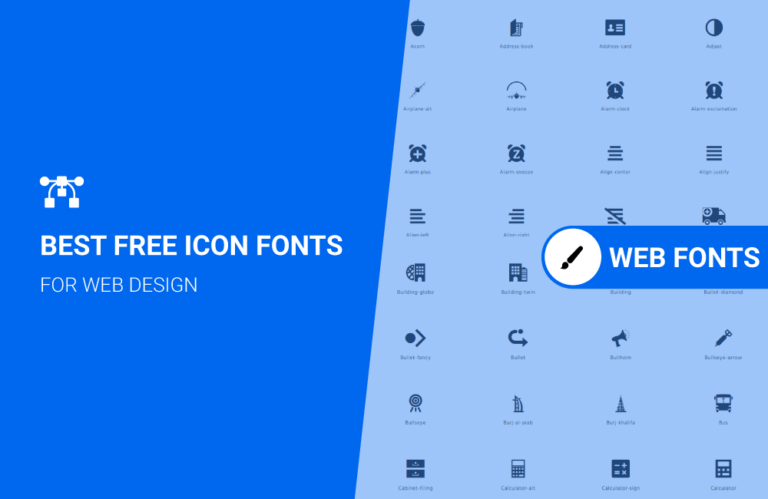 Best free icon fonts for web design
1. Amazing Neo
My personal favorite web font is Amazing Neo Icon font created by Amazing TM. It's totally free and open source project, based on web fonts. This icon pack is absolutely massive with over 1,600 icons covering a wide array of interface features.
It frequently gets new updates with new icons and currently it's in v1.2 with a free download. Every icon is fully scalable and maintainable directly in CSS. you will be able to change icons size, color, drop shadow, background gradients, animations and much more which is possible with CSS This makes them stand out far above the other more icon sets.
2. Font Awesome
Font Awesome is perhaps the definitive pick for most web designers. Font Awesome has been around for years and it's widely regarded as the first major open source icon font. It frequently gets new updates with fresh icons and currently it's in v5.xx with a free and Pro (paid) download. Every icon is fully scalable and maintainable directly in CSS. You can change colors, shadows, background gradients, or pretty much anything else using pure CSS3.
It's a Google's owned icon font. This led to many new frameworks & resources. material design brought a new approach to UI/UX on the web.
These material icons are totally free and accessible on GitHub. And because it's open source you're free to reuse these on any projects and even customize the icons if needed.
Perfect for anyone working with Google's material guidelines on the web.
4. Ionicons
Ionic Framework is one of the most popular choices for web-to-mobile apps. The Ionic team decided to release their own icons as a webfont called Ionicons. Ionic icons totally free and available on GitHub. You can even add these icons directly to your site using the CDN version of the stylesheet.
5. Entypo
Entypo icon family has been around for quite a few years. These icons are superb and they're top of the line when it comes to freebies.
Entypo split into two packs: the main pack and the social pack. if you don't need social media icons you can download only main pack and reduce the font file size by quite a bit.