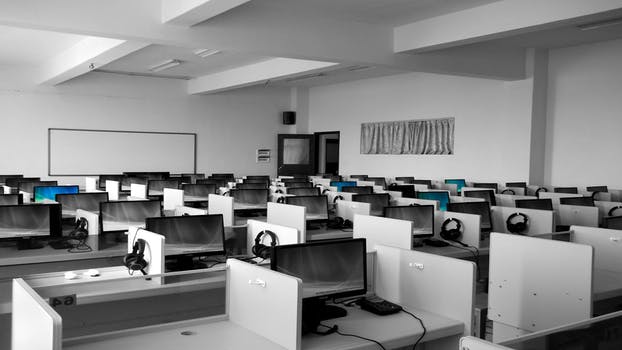 Since the early 2000's the world has seen a transformation in the field of IT and business processes. New ideas have been introduced, innovative practices have evolved and a more globalized corporate world has appeared on the map. One of the most convenient trends followed in the industry is IT outsourcing. Not new to anyone, the phenomenon saves a lot of costs as compared to in-house hiring, has a really fast execution and thus, has become more than a trillion-dollar industry.
The most popular work-place apps like Skype and Slack are a product of outsourcing which can help facilitate the process. Not only the start-up companies are going for the trend, but many Fortune 500 companies have outsourced their IT departments. The biggest motivation of that might be cost-cutting, but it is also the notion of 'smart-work' that compels companies to expand offshore.
However, there might be some downsides to going offshore, if proper strategic planning and vision are missing. Here are some handy tips that can help you outsource successfully:
Planning outcomes
Any company planning to outsource, must not jump right into it without market research and proper planning. The decision must involve setting up the objectives and outcomes of the project considering how much benefiting (other than monetary) it can be.
The company planning to outsource must have all requirements in a written format, approved by the CTO. This helps the service providing company learn all about the expectations of the client leading to smooth business deliveries. For instance, you can start with a small team and scale according to requirements later.
Selecting your IT outsourcing services
The real job is finding reliable and trustworthy outsource consultants with a track record of successful deliveries. New startups often are interested in getting foreign projects and in the competition to do so, might price much less. However, the quality is compromised in the process due to the lack of experience in the field. You should select an outsourcing company with a reasonable market experience, good clientele, and a registered company. Having the surety that your data in is right hands and your partner company has everything taken care of, you can easily communicate your demands and lay down the goals for your remote team.
Flexible contracts
An important thing to consider is the flexibility of the contract you sign with your outsourcing partner. A good agreement is the one with no hard terms as the circumstances are always changing. Teams get scaled and new requirements might add-up later and strict contracts may hinder your development. Companies must consider this aspect as it is the most important in concern to the project development. Some important questions to consider here could be:
Are you getting the long-term support for the project?

Can you scale the team as per requirements?

Are there any hidden charges which may come-up later?

Do you get the option to select or reject a resource on performance basis?
The ease of these terms would make up a good contract which will lead to a beneficial partnership where you have the maximum control over the team and decisions to retain, replace and scale your virtual staff.
Win-win partnerships
While making an agreement with an outsourcing company, you must look for the mutual benefits and shared interests as this may guarantee maximum productivity. Companies looking to cut costs often don't realise they might lose some efficient resources by a little margin that later affects the development. It is important for you to treat your virtual staff as a part of your company which will create ownership and self-accountability in the team. The terms of business must be flexible on both sides so that both parties may share the same level of passion. You should also encourage the outperforming remote resources by rewards and motivation as it counts a lot more than it sounds.
Breaking barriers
Here comes the real challenge of outsourcing! The communication barriers. Barriers in form of language or culture exist everywhere, but they can be curbed if you choose the right outsourcing partner. Companies who are already working with international clients can serve you much better. The reason is simple; their resources already have the experience of working with different nationals and good English language skills. Good communication is the key to eradicate any differences and opens the door for new options.
Zepto Systems offers its clients complete Right Sourcing solutions with ease of contracts and no hidden charges. With a pool of and the top IT talent, we can cater your IT needs like no other. Our business team in the UK takes care of all nitty-gritties, while the roadmap of your project is laid down by joint consensus of top management. With 2 decades of experience in the IT market, we know how to make your outsourcing project a great success.