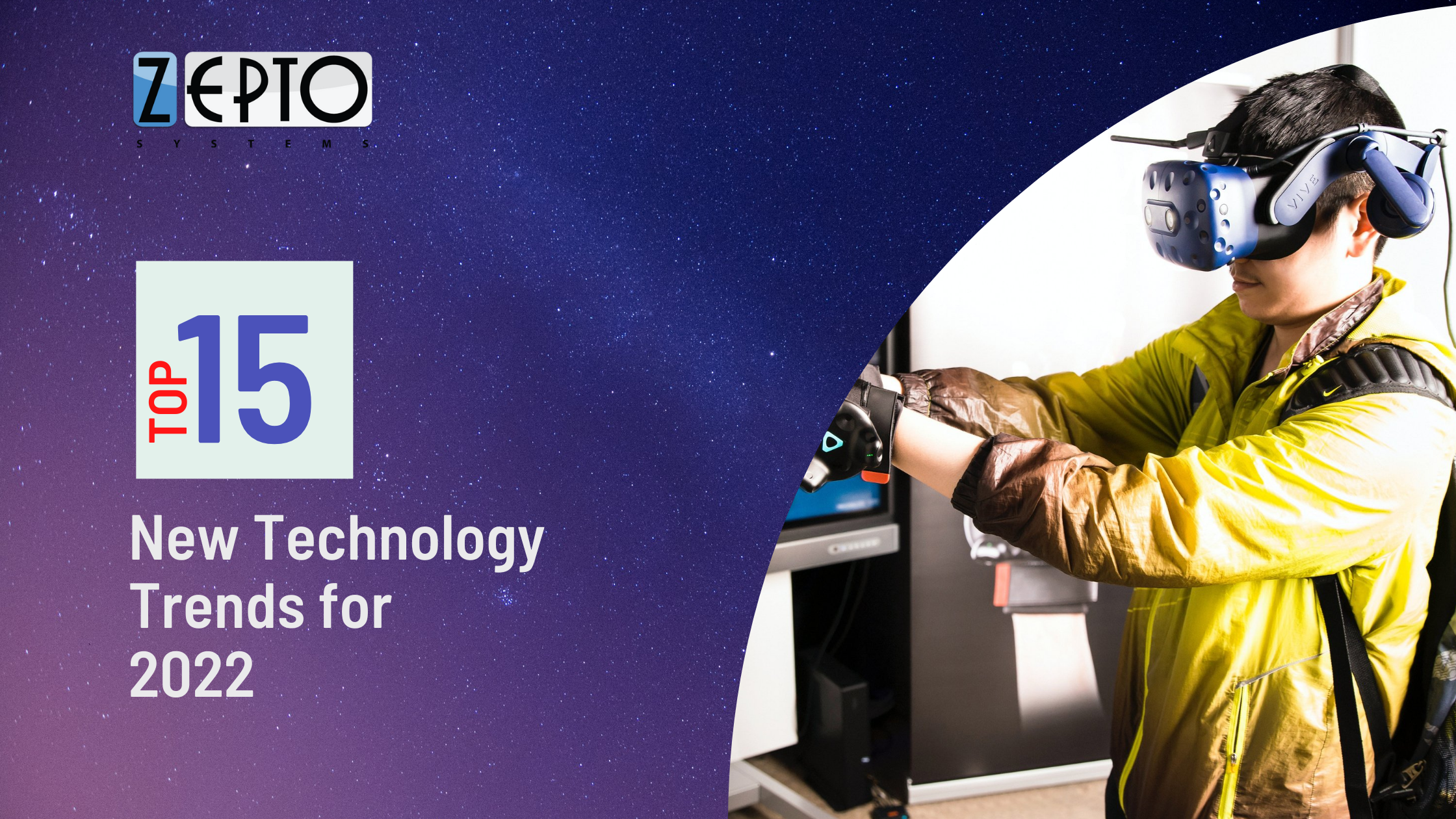 With time latest technologies are evolving and these technologies can enable us to address global challenges and make our life easier in the future.
In 2022 predicting the future of the information technology world is challenging due to sharp changes in technologies and innovations. The Covid-19 will reshape our lives and business methodologies in different ways. We will witness prominent growth in digitization and virtualization in businesses and social life.
Businesses and people have learned a significant lesson from the last two years is that embracing new technology trends a difficult. The more challenging is practically implementing it in businesses and daily life.
The fast-changing and advancing technologies are a new normal and a big challenge for small and mid-size businesses to sustain in the market. Today we are predicting and exploring top technology trends emerging in 2022. The latest technologies trends are likely to have a great impact in the coming years.
In the coming years, robotics technology will offer a lot to the world. Among those, a few trends that you will witness are smart factories, the adoption of agile robotics, and cobots to name a few. Currently, the big companies actively working in the area of robotics are: Boston Dynamics  & Universal Robots.  
If you want to become an expert in Robotics technologies, then some of the major robotics skills you need to learn are: 
 Python, Matlab, problem-solving are very important.  You need mathematics and machine learning skills as well to become a master in Robotics technology.    
The robotics industry trends and goals in 2022 will be interesting to watch out for in the global robotics market. In 2020 the valued at $27.73 billion and expected to reach $74.1 billion rising at a CAGR of 17.45% by 2026. 
2- Augmented Reality and Virtual Reality
Augmented reality blends real-world elements with virtual ones whereas Virtual reality creates an entirely virtual environment. The potential of Augmented reality and Virtual reality does not stop with the entertainment industry.
It is also transforming several other sectors like military, sports, medicine, and education to name a few. The best companies in the world frequently working on Augmented reality and Virtual reality are:
Qualcomm,
Samsung,
Microsoft
Apple
Some of the must-have skills for Augmented reality and Virtual reality are 3D modeling, computer vision, Software development, and programming. According to different markets, the Augmented reality and Virtual reality market can reach $151 billion with a per month CAGR of 70.4% by 2022.
3- Big Data and Analytics
The size of data is growing at an unexpectedly extraordinary rate across the globe. Big Data and Analytics enable you to store, process, analyze, and make sense of a huge amount of data by utilizing cutting-edge technologies.
Analysts of this domain can help every sector by enhancing of quality of healthcare or by deducting fraud. The major companies utilizing big data and analytics in their business operations are:
Netflix
American express
Amazon
Google
Some of the skills and technologies are needed to master big data & analytics are Hadoop, SQL, Spark, Python, and Excel.
According to a report by (IDC) international data corporation the size of data in the world is expected to reach 175Zettabyte by 2025. The worldwide revenue is expected to reach $260 billion by 2022 from big data and business analytics.
It is an adaptable, strong integration of data with different platforms and company users. In simple words, it is an organization's data integration infrastructure and it builds a flexible architecture that minimizes the technical debt seen in nearly D&A teams because of increasing integration hurdles.
A data fabric's actual worth is its capacity to dynamically enhance data usage along with its inbuilt analytics, reducing data management steps by up to 70% and increasing time to value.
Quantum Computing uses the properties of quantum physics to perform calculations and simulations that would not be possible on traditional machines.
Quantum Computing is not just a research experiment anymore instead now a tool that is changing the face of several industries, including medicine, biology, and climate change. In the race to build Quantum computing tools, the key players are:
If you want to become a master in Quantum computing, you have to learn these skills like programming, mathematics, mechanics, scientific computing, and algorithms.
Reports state that the Quantum computing market is estimated to reach 64.98 billion by 2030 from just $507.1 million by 2019.
We live in a world where a massive amount of data should be transmitted quickly without any delay. In a pandemic era with an unexpected increase in video conferencing, reliable connectivity and better bandwidth are crucial and that's where you need a 5G network.
GSM association indicates that the 5G network is expected to reach more than 1.7 billion by 2025 subscribers worldwide. A few of the key participants in the 5G network infrastructure industry are:
Samsung
Huawei,
Ericsson
Cisco,
Nokia Networks.
According to reports, the worldwide 5G network services market is expected to increase from $53 billion to $249.2 by 2026. 5G network will allow tremendous development in IoT and virtual reality sector.
7- Internet of Things (IoT)
Internet of Things (IoT) is growing sharply and becoming an essential part of our daily life. In reality, the IoT is the technology of the future world. This unique technology is known for its technological and human wonders.
IoT devices are increasing by almost 31% every year and according to reports, there will be 30 billion IoT devices by 2022.
IoT has helped firms in enhancing customer's services, streamlining operations, and increasing profits. Businesses are becoming more involved in IoT few such companies are
Mytree,
IBM,
GE digital
Verizon
The most demanding IoT skills are Machine learning & AI, Python & JavaScript, Big Data, and Node.js.
According to reports in 2017, market revenue for IoT surpassed $100 billion. It is estimated that this amount could increase to about $1.6 trillion by 2025.
Several Companies have fallen prey to cyber-attacks including well-known companies like Facebook, LinkedIn, and yahoo. Due to the Covid 19 pandemic, the number of cyber-attacks, ransomware attacks, and hacking attempts has increased unexpectedly worldwide.
Therefore, the scope of cyber-security has increased globally in all sectors of the business world. Some of the best cyber security companies are:
The required skill sets in cybersecurity expertise are complete knowledge of operating systems, networking, virtualization, and programming skills mandatory.
According to reports post-covid-19, the global cybersecurity market volume is expected to grow from $217.19 billion in 2021 to $345.4 billion by 2026.
Data is only beneficial for companies if this data is trustable for any company. In today's world, assets and users can be any place so traditional security protocols are not enough. In this situation only cybersecurity mesh architecture (CSMA) is useful.
Gartner defined the Cybersecurity mesh concept in the article, Cybersecurity mesh is a flexible, composable architecture that integrates widely distributed and disparate security services.
Regardless of location cybersecurity mesh creates an integrated security design and technique to ensure the security of all assets.
Businesses are adopting cybersecurity mesh to integrate security mechanisms to perform as a collective ecosystem by 2024. It will decrease the financial effect of individual security incidents by an average of 90%.
10- Privacy-Enhancing Computation (PEC)
Due to growing cyber-attacks in presence of the pandemic the international privacy and data protection legislation are evolving. CIOs have to avoid data breaches of the confidential data of the customer to build their trust.
Privacy-enhancing computation (PEC) helps to protect the processing of critical consumer data in distrustful environments. It is very challenging and critical due to maturing privacy and data protection legislation as well as increasing consumer concerns.
Hence, according to a research report by Gartner, 60% of large enterprises will utilize one or more privacy-protection computation strategies by 2025.
Privacy-enhancing computation enables businesses to protect personal and critical information at the software, hardware, or data level. Privacy-enhancing computation helps securely share, pool, and examine confidential data without sacrificing data confidentiality or privacy.
Blockchain is one of the most advanced technologies with a brilliant future in the coming years.
In today's world blockchain is transforming nearly every type of industry like banking, healthcare and politics are a few examples. These industries can get benefit from building a decentralized digital ledger that controls and save data in different locations making forgeries more difficult.
The name of different companies that uses blockchain technologies are:
HSBC
Barclays
Walmart
Pfizer
Blockchain experts require to know full knowledge of these concepts like cryptography, data structures, and computer networking. The reports state that worldwide expenditures on blockchain infrastructures are expected to reach $11.7 billion by 2022.
Cloud technology has incredible advantages and it is not just limited to a robust cloud storage solution for businesses. The current year 2021 proved to be a watershed moment for cloud computing just like the year before.
Cloud computing delivers more flexibility for businesses to function securely and remotely in the covid-19 pandemic era.
According to information technology experts, cloud computing technology will be a key player to solve complex technologies issues of businesses in the coming next several years. Several well-known companies that have shifted their infrastructure to the cloud are:
Pinterest
Instagram
Netflix
Target
For getting cloud computing skills you should have complete knowledge of databases, programming, Linux, networking, and application programming interface (API).
According to research reports the revenue from the public Cloud sector is anticipated to increase to $331 billion by 2022. Cloud computing will be at the vanguard of all technologies in the coming years.
13- Cloud-Native Platforms (CNPs)
Businesses should turn away from the typical lift and shift migration difficulties. Delivering digital potential anywhere and everywhere, businesses should adopt CNPs.
CNPs utilize the main feature of cloud computing to provide flexible and scalable IT abilities as a service to technology developers using internet technologies, providing more rapid time to value and decreased costs.
The researcher predicts that cloud-native platforms will perform as the basis for more than 95% of the latest digital capabilities by 2025. currently, it is less than 40% in 2021.
14- Artificial Intelligence
Artificial Intelligence or AI is revolutionizing business sectors and making our lives easier by automating complex tasks and making future predictions.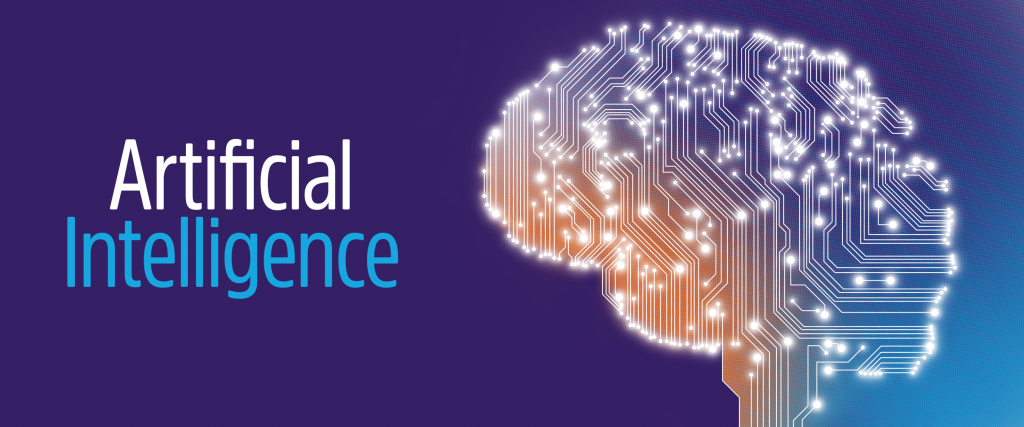 Artificial Intelligence is playing a significant role in several industries like medicine, manufacturing, education, and the development of smart devices. It is also playing a key role in the world of transportation like self-driving cars, buses, and trains.
Artificial Intelligence is everywhere, AI is also found its application in building robots and Chabot's. Several top companies working on Artificial Intelligence are: 
Google
Microsoft
Tesla
IBM
Facebook
For getting Artificial Intelligence expertise you should possess these skills like Python Programming, Mathematics, Machine Learning, and Deep Learning.
As per markets and market, the global artificial intelligence market will grow from $58.3 billion in 2021 to $309.6 billion by 2026 at a (CAGR) compound annual growth rate of 39.7%.
With so much advancement and innovation in the field of artificial intelligence and companies spending billions of dollars. There is absolutely no doubt that artificial intelligence is the future but the question arises whether artificial intelligence is the greatest technology that humanity has ever seen. Only the future will decide.
15- Generative Artificial Intelligence (AI)
The most powerful AI design is rising in the world is generative AI. In this technique, it understands content or things from their data and utilizes this information to create a brand new, entirely original, and naturalistic object.
Generative AI is helping in different tasks like:
Creating software code,
Assisting drug development
Target-oriented marketing
Identity Security
Photo Processing
Movie Restoration
There are several miss uses of Generative AI are scams, fraud, political disinformation, forged identities.
The top trending technologies will boost tech abilities and help generate more revenue by resolving complex business challenges for tech leaders and business owners in the coming years. These technologies show a clear roadmap to build a competitive advantage in the market. These technologies help to fulfill business goals and position Chief information officers and IT executives as strategic members in the organization.
Technological Trust: Top trending technologies build a more resilient and efficient IT culture. These technologies ensure that the data is integrated and processed more securely across cloud and non-cloud networks.
Creating Evolution: Adopting creative and new technologies solutions can scale and accelerate your company's digitation and your daily life. These latest technologies trends enable you to respond to sudden changes in the market by creating applications more quickly to automate business operations, utilize artificial intelligence and make smart decisions.
Developing Growth: You are developing an Information technology force that will enable you to achieve business goals and market share by utilizing these latest technology trends. Collectively these technologies will maximize value creation and tech abilities.
With such significant technological breakthroughs, the future appears to be brighter than ever. There is simply no stopping it. Have you heard about innovations that have been recently implemented? Let us know in the comment sections below: