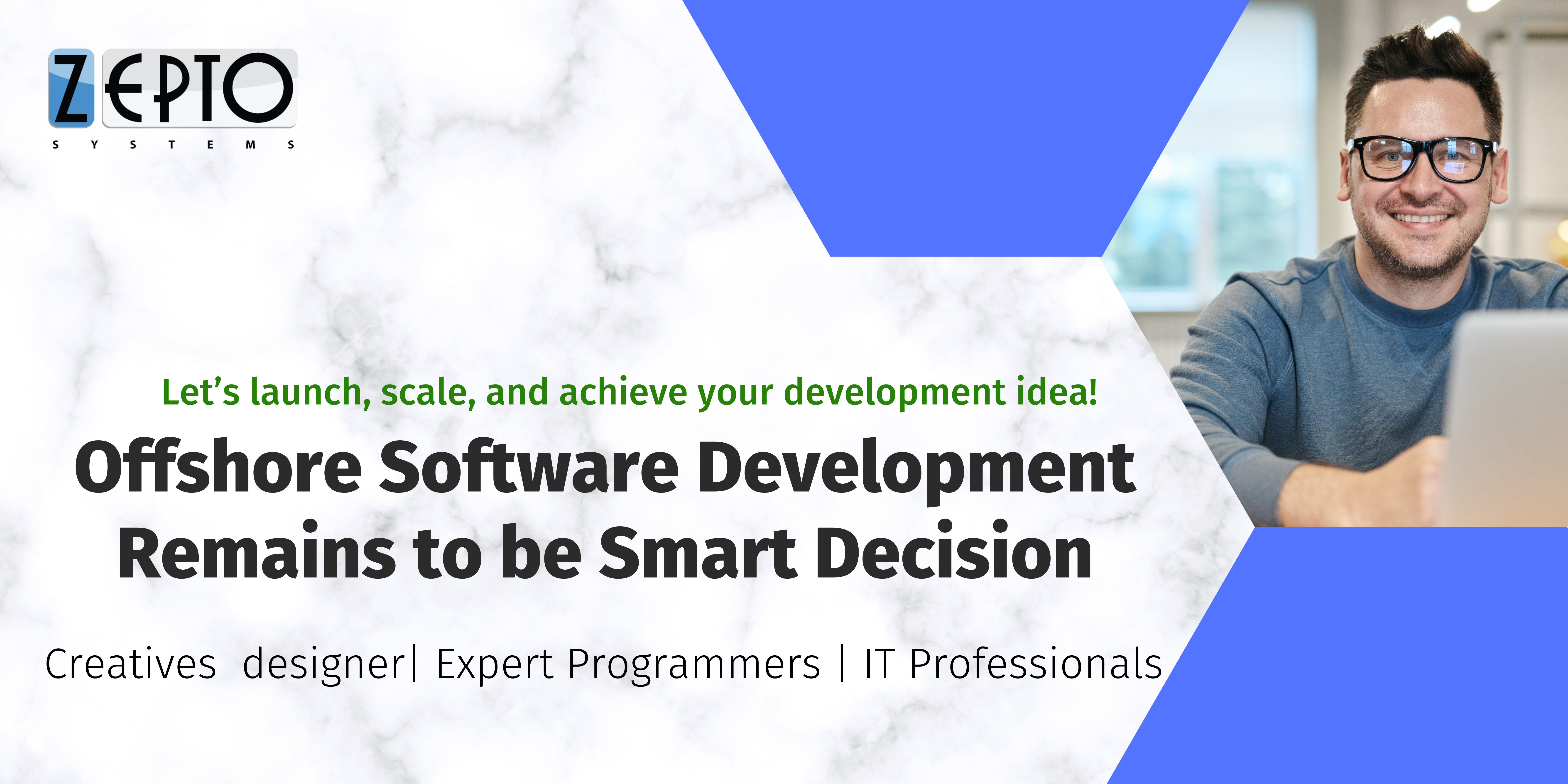 The important point about IT outsourcing and global offshoring is that it becomes a very powerful tool to leverage global talent, improve pace and productivity, reduce cost and work cycles.
1- How Global Outsourcing or Offshoring Remains to be Smart Decision?
The hardest challenge that most businesses face is in finding and hiring accurate talent, fully engaging and retaining them in-house for a longer period for the website, app, or any other software development.
The startup space has additional challenges including the tight and controlled budget and tougher go to market deadlines that makes bearing the delays and cost of hiring very critical for overall success.
Increased success with globalization, ease in remote work, shortage in local talent availability and rising costs are the major reasons for many different sizes and scale businesses to agree and look for offshore development and outsourcing options.
2- When to consider offshoring and at what stage of the business?
Many businesses have found success with offshoring and outsourcing in different stages including startup, growth, maturity and renewal/rebirth but the smartest decision is at the early or late stages where fast expansion or lowering the cost becomes very important.
3- Why to consider outsourcing and how to decide?
If your role as a small & mid-size business owner is to do nothing but generate revenue for your business, and you made a schedule of everything you do that has nothing to do with generating revenue you might get an idea of why your business is not growing as fast as it should.
Ms. Deb Beddoe, Senior Professional Human Resources, SPHR Certified Winner 2012 Small Business of the Year, Carlsbad Chamber of Commerce. She shared a ZEN theory during podcast with john a video presentation that why do you need outsourcing?
i) What is Zen and how it can benefit you to outsource?
Such task or activity that you love to do, and you are also expert to perform that task can satisfy you and may help your business to grow more it is called Zen.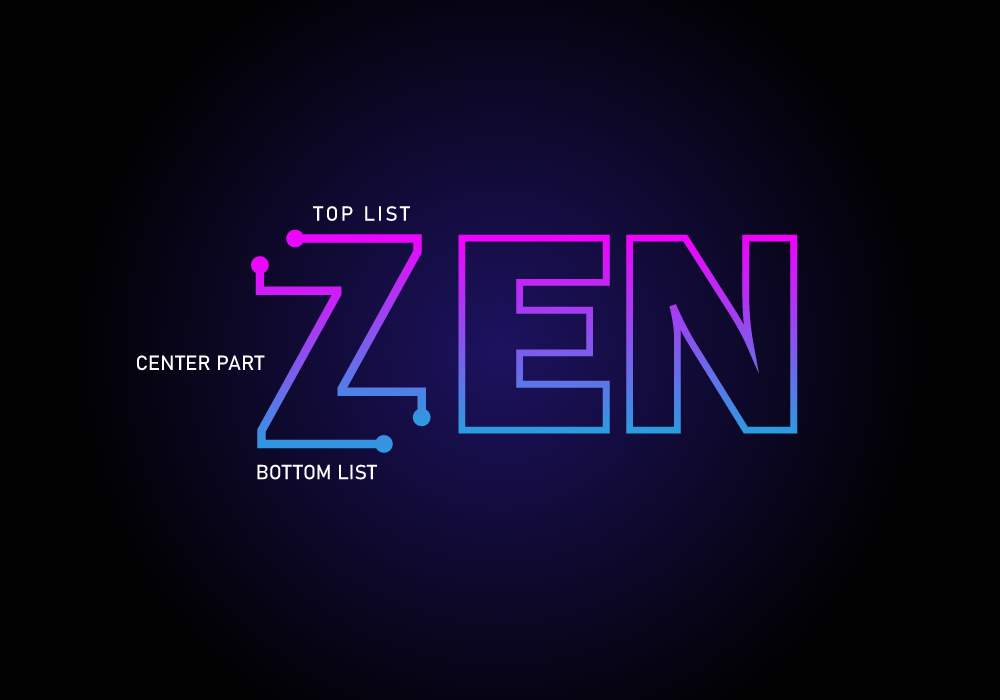 Zen helps you to focus on core competencies. It helps you to create a balance between life and work. If your core business is manufacturing the product and your internal staff is struggling to solve information technology obstacles. This problem is stopping your business to grow more so it is not according to Zen. Specialized IT companies have a wide range of cutting-edge technologies, such as cloud computing, advanced analytics, disaster recovery, cybersecurity, expert software developers, and more.
You should outsource the technology-related task to an expert third-party vendor like Zepto System and only focus on your core business. Zen assists you to create a balance between life and work. It helps you to generate more revenue, it gives you inner satisfaction and a competitive advantage over the competitor.
It takes passion, adventures, ambition, compassion, vision, and courage to start a business, but processes, structures, and expertise help you to sustain the business. No matter how good you are and there is nobody who can perform all tasks in the world.
So, if you are facing tech challenges day by day in your daily business operations. You want to develop new software for your business to increase the productivity of tech operations. You should outsource tech tasks and get the help of other expert IT vendors like Zepto system to perform the tasks. In this way, you can add more value to your business and can increase productivity.
ii) We should determine what tasks to hold and what tasks to outsource.
Specialized IT companies like Zepto system, have a wide range of cutting-edge technologies, such as cloud computing, advanced analytics, disaster recovery, cybersecurity, expert software developers, and more. They have in-depth knowledge of multiple technologies, which businesses can leverage to attain digitalization faster. So, businesses should outsource technology and should focus on core business operations.
iii) Proficiency & Pleasure
You are well-advanced or competent in any knowledge or skill and you are an expert in any job is called proficiency. A feeling of happiness, enjoyment, or satisfaction for doing any job or task is called pleasure. You should focus on that work in which you are proficient and during that work you are feeling of happiness, enjoyment, and satisfaction.
1 – You are enjoying doing any tech assignment it does not mean that you are also skilled or IT expert in that task. If your tech work is driving back your business so you should outsource that job to an expert IT vendor.
2 – If you are doing your software development task but during working, you are not enjoying that work so you should outsource that job to a software development specialist.
3 – You hate doing any technology-related task in your organization and you are also not very good at any particular technical task so you should outsource that job to such expert IT resource who is proficient and feeling enjoyment and satisfaction.
iv) Holding On & Letting GO
     i) No brainers:
Hold onto everything related to your core business (think what is your core businesses? Like manufacturing, finance, marketing, pharma or technology)
Hold onto your Zen – everything you enjoy and you get pleasure from you should hold on (Any task you enjoy and your business grow)
    ii) Letting go
let it go anything you do not enjoy doing, those things or tasks you should look to outsource. If your core business is marketing and you are not an expert in technology or development so you should outsource this technical task to an expert IT vendor.
Let go of everything you don't get pleasure doing from AND you are not good at or you are not an expert. You don't get the pleasure to solve complex technology-related issues so you should outsource such technical tasks.
v) Take some amount of brain or courage
Deciding to outsource things you enjoy but may not be great at.
Deciding to outsource things you are great at but really don't enjoy.
Sometimes it is difficult to let go but sometimes it is even more difficult to hold on.
Holding to such a technology-related task that you are not enjoying doing and you are not an expert so you are missing a lot of opportunities to grow and you are holding your business back.
vi) Top Line & Bottom Line 
The top line is doing such tasks or tech activities that you are very good or expert to perform (It is not necessary that you are enjoying or not).
Bottom line doing such tasks or tech activities that really give you pleasure, satisfaction, and enjoyment to perform (You don't need to be getting any financial advantages, but you just love to do).
vii) Cost Benefit Analysis
How much do you charge for your product or services?
$ or £ —————- per———— (Hour, month, piece, etc.)
List all of the things that are not in your "No Brainers" (everything doesn't enjoy and not good at doing list 10 things in 1st column)
| | |
| --- | --- |
| Column A   | How many hours per year do you spend on each one information technology activity?  |
| Column B   | What is your level of expertise – 1 = Expert & 5= Yikes! No Way!   |
| Column C   | Multiply Column A time by Column B then total the column (AxB)   |
| Column D   | Divide the Column C total by 3 (how long outsource person is do the work you are doing to work) = C Total/3  |
| Column E     | Multiply your hourly rate by the total in column C (how much potential revenue you are losing = Hourly rate x total column c   |
| Column F      | Divide Column E by Column D = Column E/ Column D  |
If the total in column E is higher than column D = then you should be outsourcing that tech-related job because it cost you less to outsource to a third-party expert IT vendor. So, in this way you can increase your revenue.
viii) Are you Still not Convinced to Outsource your IT?
Only Pay for what you need as you need it – much more cost-effective than hiring an employee
No health insurance, payroll taxes, workers compensation insurance, hiring costs, training, downtime during vacation, employee replacement cost, supplies, equipment, etc.
Skilled experts who can give 100% focus to the task during billable time.
The experts are staying on top of the compliance issues that could quickly find a non-expert facing fines, penalties, and lawsuits for non-compliance.
Why get a notification that a task is due when you can get a notification that the task is done?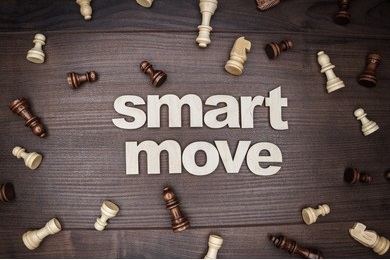 As you have clearly understood about Zen theory. Why you need to outsource and how you can grow your business by leveraging outsourcing. Outsourcing is a business practice in which services or job functions are handed over to a third-party expert vendor.
In information technology, an outsourcing initiative with a technology service provider can involve a range of operations, from the entirety of the IT function to discrete, easily defined components, such as disaster recovery, network services, software development, or QA testing.
Now we will learn about offshore development and its various models, including advantages. Businesses may prefer to outsource IT services onshore (within their own country), nearshore (to a neighboring country or one in the same time zone), or offshore (to a more distant country). Nearshore and offshore outsourcing have traditionally been pursued to save costs.
4- What is offshore software development?
Offshore development is a solution for all software development pains. Offshore development is similar to outsourcing your development project to a firm or freelancer located in any foreign country like Zepto system. Offshore development simply matches with outsourcing. It involves you're assigning your software development to be done remotely by people who are located in different geography.
The best element though is you, however, observe everything from inside your company, that too with decreased expenses and more time at your disposal to concentrate on other core activities of your business. There are various free project management tools available in the tech market, to help control the development process and assist offshore developers for the best result.
5- IT Outsourcing services Market Revenue
As per the research of Statista German company specializing in market and consumer data. Statista indicates that Offshore software development is very economical these days for all types of businesses. The stats confirm that the global IT outsourcing market is expected to get $425.19 billion in revenue from 2021 to 2026. Statista shows that IT outsourcing services market profit will touch $413.72 billion by the 2021 year-end.
You may have a great business design for an app or website development, but without access to comprehensive skill-set specialists, it's very challenging to take your concept to success. This is one of the major components why offshoring has become extremely accepted in countries like the UK. Software development expertise in this country is extremely high-priced and the expense of training and maintaining them is also extremely high.
In this challenging time after the pandemic era collaborating with an offshore development company is one of the biggest smart decisions the CIOs can take at the moment. You will manage your business through this trying time successfully if instead of going solo you decide to ride along with an expert offshore tech team.
Now current challenging time demands to shift your tech strategies with an offshore software development company and plan a roadmap to prepare for unexpected future chaos that Covid-19 might bring. Now businesses need to focus on their core competencies and outsource such task that are holding you back and not letting you to grow.
Are you interested in learning more about offshore software development? If you are also looking forward to getting a quality product developed through an expert offshore software development company, feel free Connect with us today or continue exploring all of our offshore software development and remote staff augmentation services here.