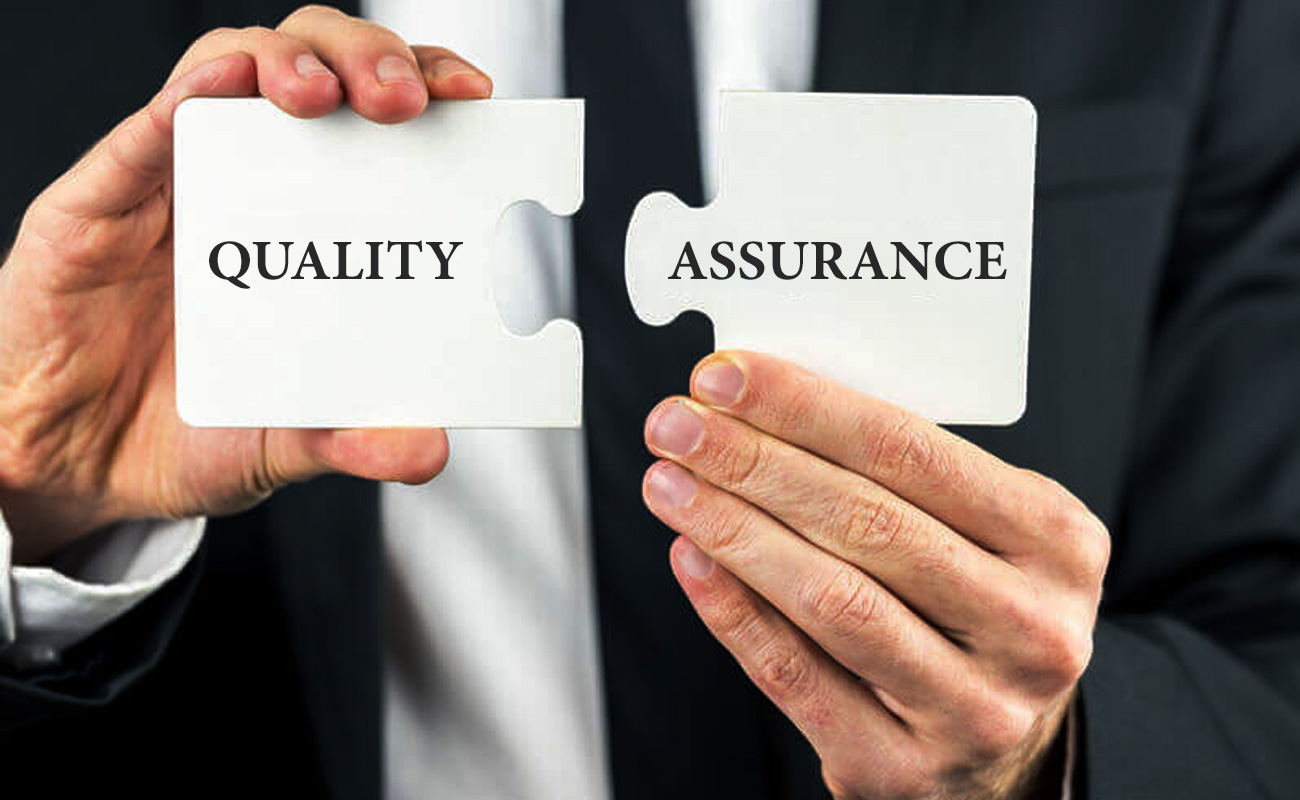 "Cost-saving is effective, but at times it can bring you huge losses."
It's a moment of appreciation when you finally have your website rolling on the internet. It's a proud moment for you and you'll be flying in the air. But, how would you feel if things do not go as planned? Definitely, you'll be frustrated, and maybe you'll be shouting at the website developers.
Is it really the fault of those in the web development team? I doubt it. Web developers are merely human, and it's natural that humans will be making errors even when they have been known as the experts. There will be some errors with your newly developed website, but when you ask the developers to have a look at their own work, chances are they won't be able to grab the errors.
Then who'll be catching the errors?
The answer is the "Quality Assurance Tester". Where many find them as a luxury, without a QA or a team of QA you cannot ensure an error-free website. Imagine you have launched your long-awaited website and you're proudly promoting it. And you see a rising traffic to your website. But looking deeper you find that not many stay on your website for more than a minute, or maybe you're not generating the leads? Hmm, it is really a moment to worry, but not to panic.
When you withstand in situations where something fishy is going on with your website, you must start thinking to hire a QA or a team. They are trained to look at the bugs. They won't be removing them but will inform the developers to deal with them.
"Finding bugs, is that all they do!"
"Yes, it's their core job."
"So, they're a luxury."
"Of course not. Without a QA, you could be putting your efforts all in vain. Even in manufacturing, the business runs a quality assurance department. They aren't to make a fortune by sitting all day long. They keep on checking the quality of the products and look for ways where improvements can be brought in. Just like them, the QA in a web development company, or to be more precise, in an IT company they'll be running their eyes from code-to-code in search of the errors or flaws."
Still Wants to Know More about the Functionality of the Quality Assurance Tester?
Maybe it's now clearer that QAs are not an amenity but a necessity.
And if still you've doubts I can present you with few more reasons to clear the air:
The QA will help the development process more accurate by looking deeper to find the possible threats and bugs.
The content of the site is put towards more reliability but double checking the credibility of the developer's work.
Avoid the business from facing losses before it went on the internet.
With the efforts of a QA, the website can catch a much wider market.
In collaboration with the third-party auditors, the QAs will be making the website more user-friendly and allowing the website serve the real purpose.
Some Tools for the Quality Assurance Tester
404 Broken Link Checker
There are several 404 broken link checkers. The QA uses them to discover the broken links. 404 broken links damage your site's repute. Every link must lead the user to the right direction to make the website more credible. Some of the 404 broken link checking tools are:
Reducing the Page Loading Time
No one likes to wait for several minutes to load a page. And now as the time is passing, the average time a page should be fully loaded is 2 seconds. You might be losing the traffic due to a slow page loading. To test the speed, the QAs can use EWWW Image Optimizer (a WordPress plugin).
Other tools the QAs can use include are:
Responsive Designs
No more you can follow the old designs. The world is switching towards mobile, and hence, your website design must also be amended. If your website hasn't been moved to responsive design, you must dedicate your website development team to make it responsive.
To check whether the design is responsive or not, the QAs can use the following tools:
Don't Compromise your Website to Save a few Bucks
You might argue that you're new and can't spend huge bucks on your website. And can't afford to hire the services of a full-time quality assurance tester. It's okay if you don't want to hire a full-time QA, you can outsource a QA or a team. It may cost you less, but will for sure deliver what you may or may not be expecting. Not only a QA can be outsourced, but you can also outsource a dedicated team of web developers and web/graphic designers as well. When you outsource the IT services, your cost is reduced comparatively and the outcomes will be much higher than hiring a full-time staff.
If you have some business plans that you would like to take it on the web, we can guide you with some assistance and help you grow your business.