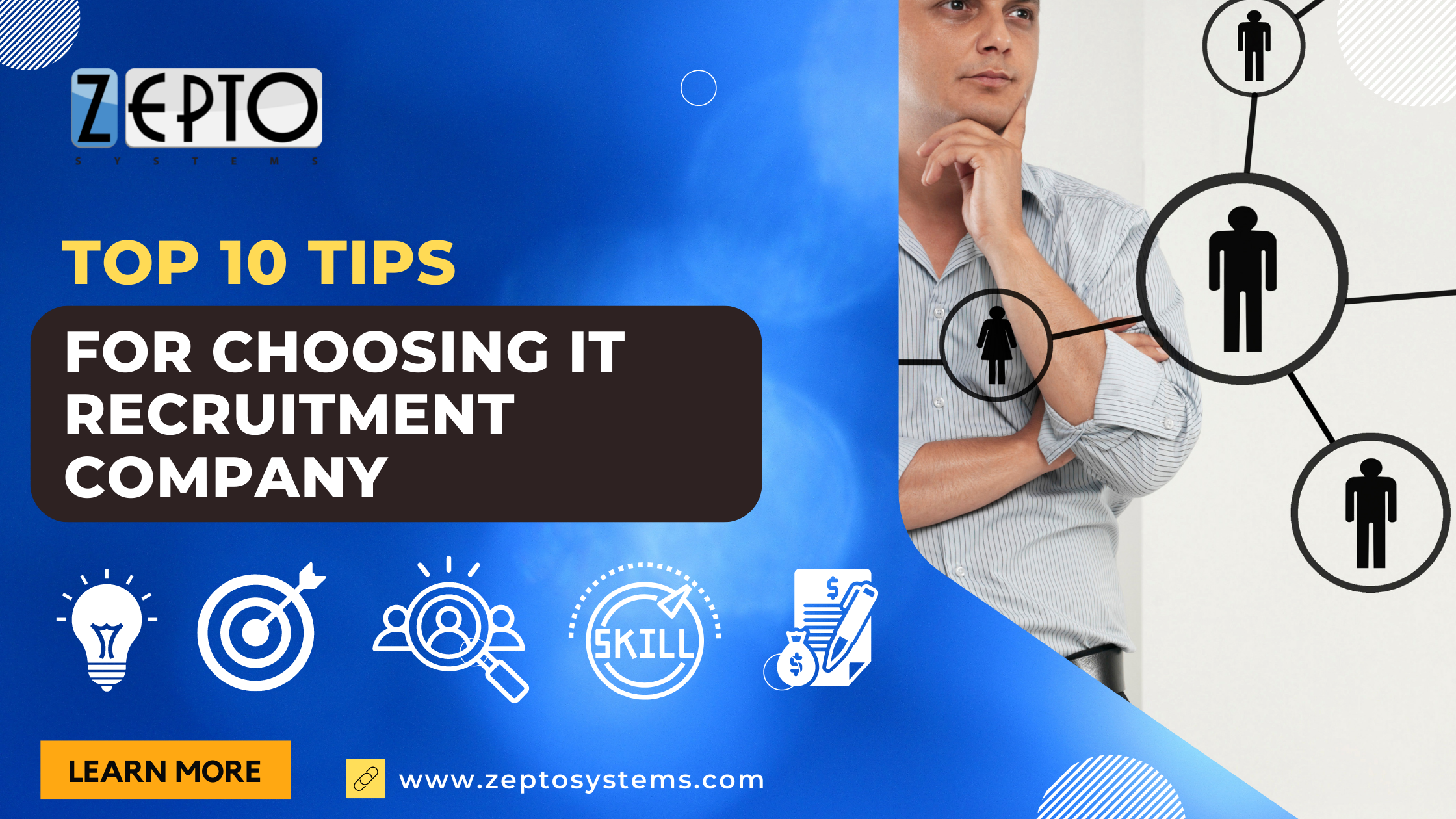 The most critical question you need to ask yourself. Is it whether you have enough time, energy, and resources to hire IT professionals alone or whether you are willing to enlist a professional IT recruitment agency to get guidance and support for sourcing the right candidate for your business. Whatever your answer, the following key points will assist and guide you to make the right choice when selecting an IT recruitment partner.
Murray resources reveal that over 20,000 recruitment and staffing companies are operating in the United States, and so many other options are available around the globe. Businesses can't just blindly choose an IT, recruitment partner, without understanding the selection criteria in making the right and fruitful decision.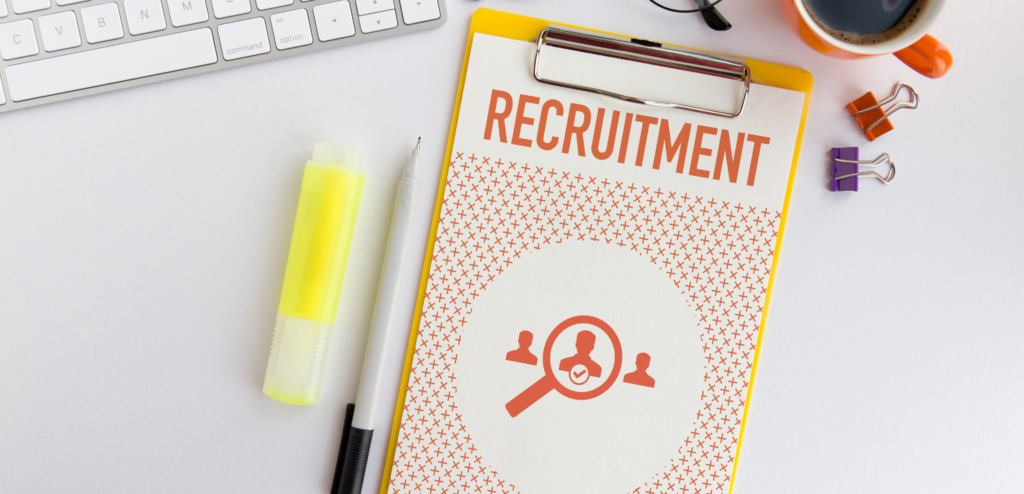 What are your company's internal culture and norms? What type of skill sets are you looking for in your employee? What are your business objectives and, your project requirements? Is limited budget one of your greatest concerns during the selection process for a new IT recruitment agency? Always do market research on the different IT recruitment companies you are considering.  
Today in this article, we are exploring 10 key factors you need to understand before choosing the best IT recruitment partner so you can achieve your business goals. Let's discuss them.
1- First, Complete your Homework
First, take the time to assess your business and project requirements. What type of IT recruitment partner are you looking for such as near shore or Offshore? Are you looking for a specialist IT recruitment agency that only deals with candidates in your specific industry?
Begin brainstorming and examine what type of IT recruitment partner you need.  The IT staffing agency is the most suitable choice if you plan to hire temporary or contract-based IT resources.
As you evaluate and hire a candidate for your organization, choosing the best IT recruiting partner is a similar task.  If IT recruiting agencies are claiming highly experienced IT recruiters in the partnership discussion.  Always Review their official website and social media profiles like LinkedIn, Instagram, and Facebook to collect more information about their experience and expertise.
2- Identify a Specialized IT recruiting partner
You plan to hire permanent employees but remember there are several types of niche IT recruiting companies, so you should reach for standard IT recruiting companies. First, identify the IT recruiting company specialized in its field and experts to provide highly skilled talent.
Do you need an entry-level software engineer?
Are you in search of a mid-level expert software developer?
Is it an expert software engineer-level position?
Are you looking for more than one open position?
Are you hiring for temporary or permanent bases?
Are you looking to hire an entire software development team?
Are you looking for an on-site, hybrid, or 100 % remote position?
Only a highly experienced IT recruiting company can assist you in quickly filling up open positions by providing the right candidate for the right job roles.
3- Take In-depth Interviews similar to Job Candidates
Take in-depth interviews of the short-listed IT recruiting agencies similar to you to interview the job candidate. You have accumulated enough information about their experience and expertise in the second phase and now interview them one by one to know further about them.
How long has the IT recruiting company been running? (To rectify the website/social media information you gathered in the second phase)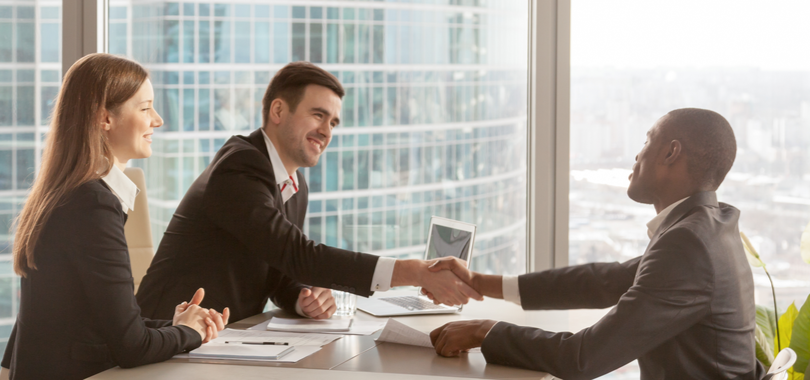 Who are your major clients (locally and internationally)?
How much time will you take to find the right talent (Mention your required skill sets and experience level)?
What quality assessment procedure are you implementing to identify the right candidate?
What are your hiring procedure and pricing model?
What quality assessment are you implementing to identify the right candidate?
All these above questions Immediately help you to analyze and shortlist the IT recruiting companies. You can easily understand their capabilities of fulfilling your talent requirements. Add more questions as per your need and dig deeper into their professional background. You can rank them according to their experience, expertise, pricing, and time duration of providing the required right talent. 
4- Shortlist the best Experienced IT Recruiter
In this essential step, always select the most experienced IT recruitment agency because you are looking for the best candidate.  Only experienced recruiters spent years setting up a network of a deep pool of great candidates.  The core purpose of this step is to gather in-depth information about the agency and how long they are working as IT recruiters in the market.
You cannot find experienced and skilled candidates on job portals because they don't need to post their resumes online.  Only professional and experienced IT recruitment agencies keep a deep pool of experience candidates.
You can fill up empty positions without wasting time, and the candidates' quality and knowledge will be better If you become a partner of an experienced IT recruiter like Zepto Systems.
5- Evaluate them appropriately
Whenever you initiate hiring an IT recruitment partner, keep the main focus on your evaluation process because the evaluation of an IT recruitment agency is the most critical element. The three most significant elements are cost, time, and quality. Always concentrate on these elements when we start the evaluation process for hiring a new IT recruitment partner.
Price:
Check what pricing structure these IT recruitment agencies offer in their proposals. Are they charging the total cost as per contract duration and length? You should Consider the average fee per candidate hired if you want to hire a candidate in your IT department.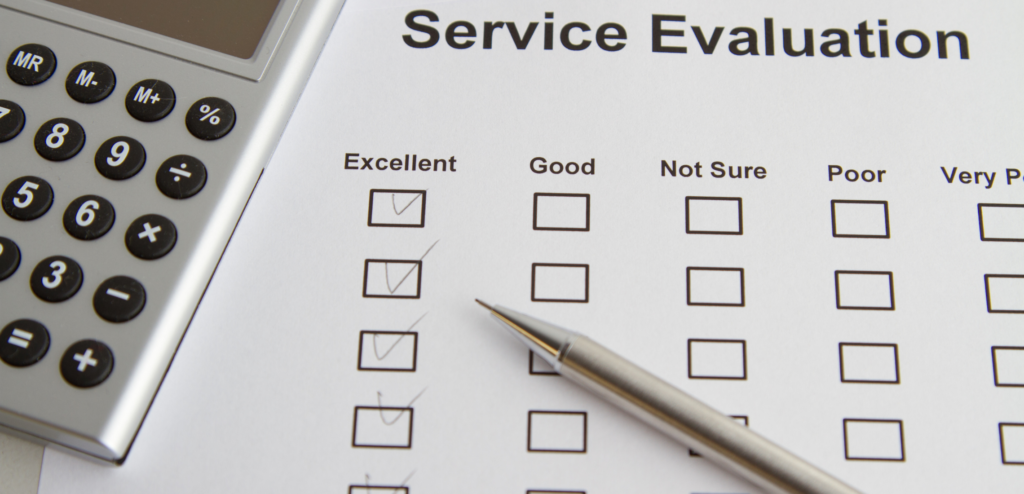 Time:
The second most significant element is the time; how much time they will take to fulfill the open position in your company? Remember to evaluate their hiring time and check how many days they will take to offer their candidate after briefing the new Open job position.
Quality:
The third most crucial element is the quality of candidates. Your new IT recruitment partner should provide a good range of quality candidates from their resource pool.  Always carefully review their proposals and analyze their capabilities.
The perfect ratio of new CV submissions for interviews should be at least 50%, and this 50% ratio is the minimum level.  The best IT recruitment agency should reach a 100% ratio level and, it is not a reasonable offer If they offer below 25% ratio.
6- Comprehend their contract Terms & Conditions
Some recruitment companies may be inflexible in their terms & Conditions. Any conflict may arise between you and your recruitment partner in the future when you need some adjustments according to project requirements. Carefully read their terms & conditions before making any agreement.
Become a partner with the most suitable recruitment agency, which has flexible terms & conditions and can speedily move forward and adjust terms & conditions to assist you and your business objective. Never get stuck with the rigid recruiter with their inflexible terms and conditions.
7- Analyze the Agency's Expertise and their techniques
Sometimes, IT recruiting companies may concentrate more on finding any IT candidate than a suitable software engineer or developer. When you do not choose the right IT recruitment partner, it can damage your software development project and also waste time and money.
 Before making a final selection for an IT recruitment partner, the business owner should analyze the agency's expertise and previous track record in the recruitment industry.
Deeply analyze the reach of the recruitment agency network and check how vast a database they have.  Always Check their recently satisfied customers list how much time they took for their job fulfillment.
After how much time do they update their databases, add new candidates to their talent pool and replace old candidates with new technical skills?  These recruitment agencies what strategies adopting to add passive candidates into their networks and explore new tech talent from the market? 
8- Be clear regarding your Objective and requirements
For selecting the right recruitment partner, always clearly define your hiring needs and business goals because It is the most critical step for hiring an IT recruitment agency for your business. So you can select the right recruitment partner who can understand your requirements and provide you required talent you need.
Make a road map before searching IT recruitment agency. Do you want to fill one open job position or more than one open position? What technical skill set do you want to add to your existing development team? Are you looking for a permanent or temporary job position? Is it a junior-level position or a managerial level? How many years of experience do you need, and what age level? These questions are a clear guideline for you to explore the right talent accurately and precisely.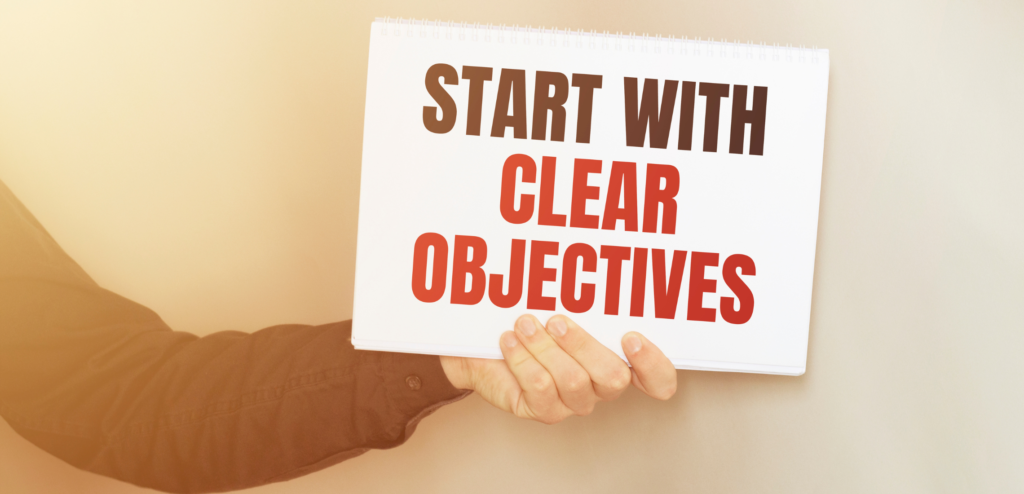 There are other critical elements to check before partnering with a recruitment company.
Company background
Company mission and vision statement
Company values
Existing corporate culture
Description of work environment
You may feel difficult to get a detailed answer to these questions, but these are very beneficial if you want to find the top IT recruitment partner in the market. 
9- Read online reviews and feedback from their Clients
Social media has become a popular tool for advertising and marketing for all industries. Now businesses are creating their official social media pages on a different platforms. You can check their social media platforms to find the best IT recruitment partner. You can search for a list of recommendations by company size, industry, and budget range on this platform.  
These social media platforms enable you to read their existing and previous customer reviews and contact them directly to grab more information about their service provider. It will help you to double-check and discover the right recruitment partner.
10- Take decisions within your budget.
You cannot neglect your budget as you are handling a whole business, and spending an entire budget on hiring the top recruitment partner is impossible. Select the most affordable recruitment partner within your allocated budget.
Finalizing the selection of the recruitment partner is a crucial step. You have confirmed that your shortlisted company can fulfill your needs, and the mutual agreement is in the final stage. Consult with your higher management and accounting department. Share the recruitment company's proposal with the finance team and inspect whether this proposal is within the company budget or not. Is this hiring critical for these open positions?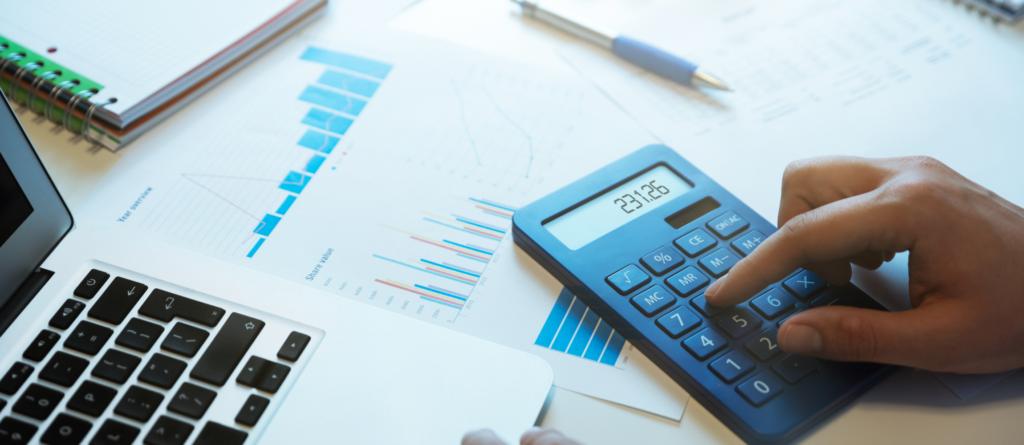 The best strategy is to examine their pricing/packages before reaching them, and you can take dummy quotations and get feedback from their existing clients.  You can grab more information from their website via online chat and google reviews or contact them directly and get an idea about their pricing structure. Get information regarding after-sale support services, terms & conditions, and their packages. Deloitte indicates that the average expense per hire is $4000. This expense may increase or decrease depending on the number of open positions and how is your recruiting process.
  How many positions are open in your company?
  In what type of industry do you want to hire?
 For What job role do you want to hire?
 Do you want temporary hiring, permanent hiring, or project-based?
What is the expected salary you are offering for this open job position?
Usually, the recruiting companies charge 15% to 25% of the prospective employee's first-year salary. It may increase up to 50% if it is difficult to find a specific technical stack or if it is a director-level position. 
The best IT recruitment companies provide a full refund if their candidates are unable to integrate well with your current organization's culture.  We suggest you don't forget to keep the bigger picture in your mind. apparently, it seems costly but keeps in your mind the long-run benefits. We are an expert IT recruitment company; we must say every employee is an investment. 
You always expect more from how a new employee can contribute to your organization so you can maximize your business profit. Please don't take it casually because it is a tough decision that can make or break your business. Your IT recruitment partner should be committed to finding and placing the right technical resource for your business. Business owners should understand that not every recruitment company can fulfill your business requirements and hiring need.
We define a road map before partnering with any IT recruitment company.  Above mentioned essential tips require careful planning and dedication to choosing the top IT recruitment partner. Investing time and money in the inspection of recruitment companies have significant importance.  Initiating assessment is a difficult step for appointing highly productive software development and business growth.
Hence, it is always challenging to choose a perfect IT recruitment partner for your business, who places the right IT talent who will enhance your business productivity and guarantee a return on investment.
 Are you still exploring the best IT talent? Zepto Systems can deliver the best remote IT resource. These remote IT resources have great development expertise and high experience.  Get in touch with us at info@zeptosystems.com or dial our contact number to learn more about how we can help with your recruitment needs.