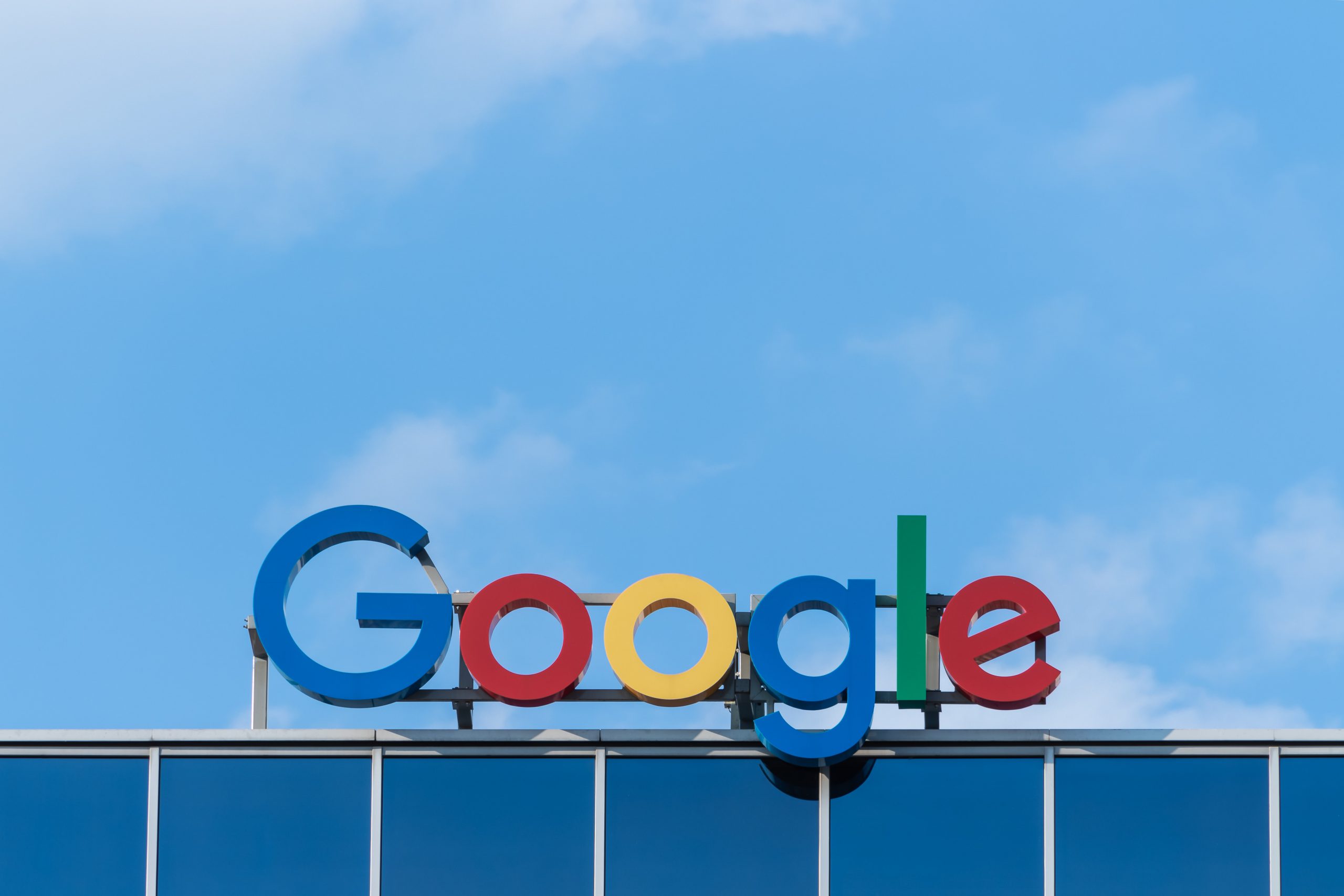 Google recently made an impressive announcement on its Twitter handle that they are in the process of releasing new AI features for its Lens platform, which will enable users to search for text that appears in their screenshots and photos saved in their Google Photos.
These new features are built by using optical character recognition technique. In this technique, a cope/paste option is built on the Lens' current ability so that it can understand and figure out the text that is found in photos. Whether you have taken a screenshot or just a picture, Google Photos' new features will work the same.
Right now, the feature has been made available on some of the Android devices while it is not yet active on most of the iOS devices. You can also find text in your photos if you use Google photos on web. The Lens feature has been rolled out by Google to catch any confounding Wi-Fi password but the feature very well works with any form of text on a photo/screenshot.
This news broke out first when a popular venture capitalist Hunter Walk noticed that the Lens feature was turned on for his Google Photos. Here is his tweet: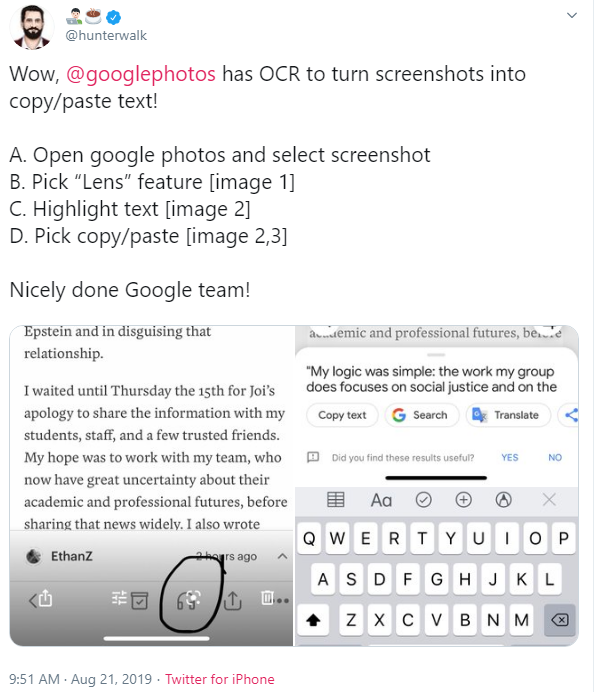 As a response to his tweet, Google replied back on their Twitter handle as follows: 
"You spotted it!Starting this month, we're rolling out the ability to search your photos by the text in them. Once you find the photo you're looking for, click the Lens button to easily copy and paste text. Take that, impossible wifi passwords"
Back in 2017, Google CEO Sundar Pichai announced that a new AI feature is in-the-works that will let the Lens camera understand the context of a photo. This way, if you simply point your smartphone's camera at a router's password sticker, you will get connected to the Wi-Fi automatically, instead of manually entering the username and password.
Google is able to succeed at his by performing OCR on the entire photo collection automatically. Google Lens has also enabled the users to search on the web for photos of menu items, add contact information from a business card to your contact list. For instance, you see a business card of a prospective vendor while doing an image search – instead of adding the contact in your list; Google Lens will automatically add the new contact in your address book. Works like magic!
Whether new AI features will be added Google Photos or not cannot be determined right now but looking at how fast the technology is progressing, nothing is impossible in this world.