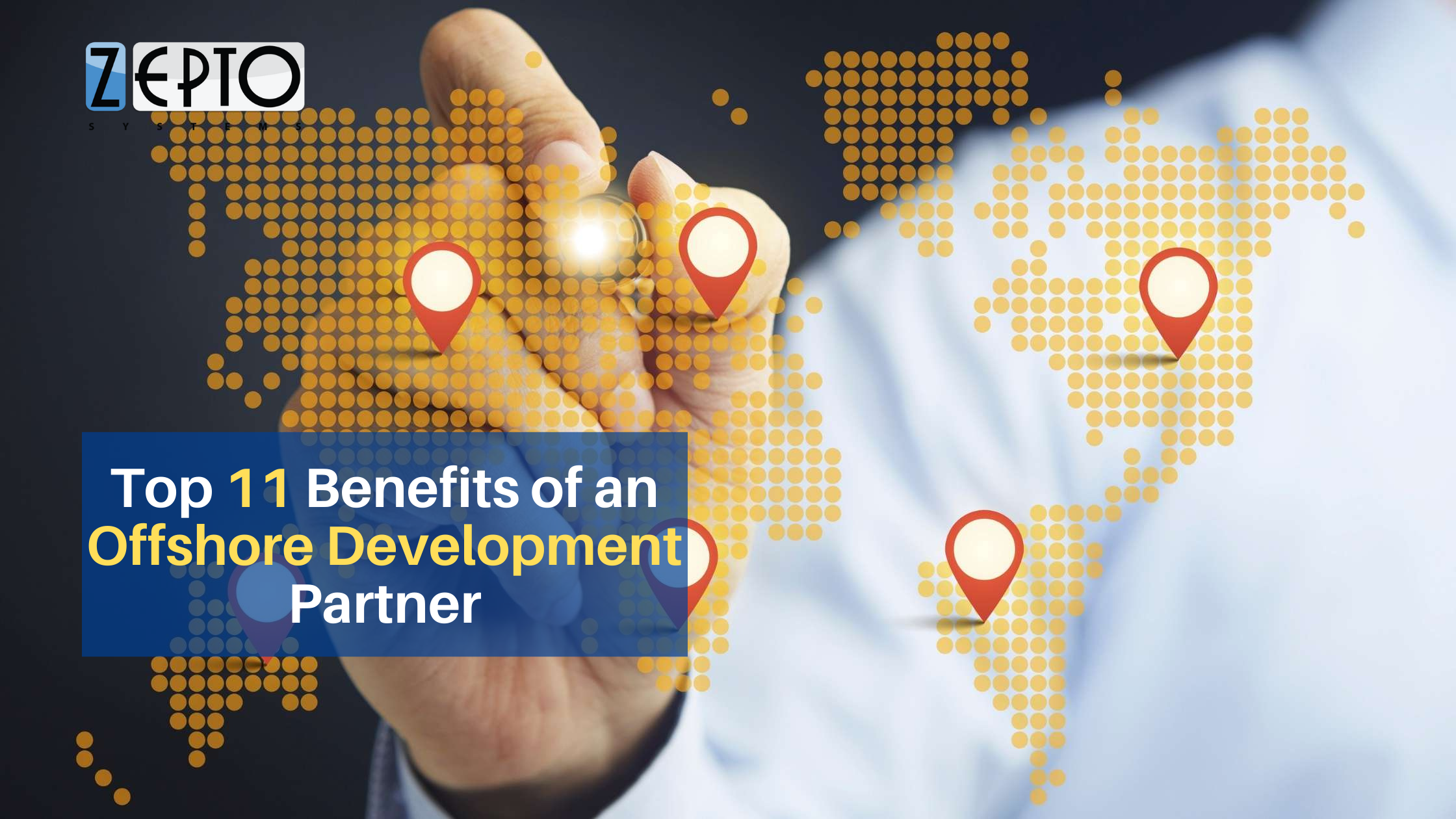 Offshore software development is an approach to becoming a partner of an external company located in another country. Hiring an In-house software developer for your upcoming projects is a very crucial task. It is more challenging if you are a new startup located in the United States or Western Europe.
You should have enough budget and resources to hire a skilled developer on a minimum salary. It is a big hurdle for a new startup having a limited budget and resources. The ultimate solution for a new startup is to hire an offshore software development team. The offshore development team can help to avoid wastage of resources, fixed salary expenses, and unexpected expenses. You can read how offshore software development remains to be a smart decision to understand the "Zen" outsourcing vision.
Today we will discuss some more important benefits of embracing the offshore development model and how new startups can leverage offshore development teams to enhance their business and revenue.
1 - Significant Expense Savings
The expense of hiring software developers is almost 90% costlier than the expense of hiring offshore developers in Western Europe or North America. It's no mystery that outsourcing your project to software development companies saves 20% to 40% of your total expenditure on your production expense. More Return on Investment and Save up to 65% on Costs.
2 - Excellent Focus on Business and Client Base
Possessing outsourced your IT demands to an offshore software development company, you find sufficient time to concentrate on other core domains of your business, like marketing, finance and branding of your business. You can devise new approaches to develop your marketing and sales effort so that you have a good user foundation after your software begins the market. Being able to concentrate on other core areas of your business, you gain a competitive edge in the technological competition.
3 - Hire Skillful IT Specialists You Can't possess as In-House IT Team
The technology has developed very differently, and so as to software development project demands. And, it's not only expensive to hire wide-skill-set experts but discovering them and roping them in is the hardest call in the first place. Offshoring appears as a rescuer hereby paving the idea for you to hire nothing less than the best for your software development project.
Offshoring appears as a rescuer hereby paving the idea for you to hire nothing less than the best for your software development project. Most of the offshore software development firms have a deep pool of resources and technical expertise immediately available to match even the most difficult software development and testing requirements.
It's just a one-time investment after examining your specific requirements and project size. Additionally, there is no difficulty in recruiting, hiring, training, and housing employees for short-term projects.
4 - Produce High-Quality Project
Since your project is being taken care of by proficient designers and developers who use the most advanced instruments and technologies, the essence of the project is constantly on a par with international standards.
If you are not happy with something, you can always question the offshore development firm to revise it so that it exactly meets end-user demands. By outsourcing your project, you can guarantee that your software delivers concrete results and is in line with modern market needs.
5 - IT Infrastructure and Environment
For every tech developer, it's very necessary to have the best IT infrastructure and atmosphere to achieve their best. Most offshore software development organizations are serious about their business and have modern infrastructure and a favorable business environment. As a consequence, productivity and performance increase by many folds.
6 - Highly Protected IT infrastructure
Another significant benefit is the fact that most offshore software development organizations offer high-tech protection. They give comprehensive security to your private data and assets.
7 - Project Delivery on-time
Software project fundamentals are often very complicated and may need dozens of people working on separate parts. Hence, it becomes extremely challenging at times to figure out the exact number of professionals you require to hire for the timely completion of your software project.
8 - Extensive pool of IT Professionals
If some IT professionals leave in between, the team size shortens, resulting in low work productivity and shifting the deadline further. However, the same is not the case with outsourcing. A trustworthy offshore software development firm presents you with the genuine number of professionals your project demands for timely completion.
9 - Pay per Development experts worked
To guarantee timely project delivery, you should pick a firm that has a reliable project administration system, like the Zepto system, as it supports track resources and keeps a check on productivity on a day-to-day basis. Additionally, you would only pay for the number of IT professionals who really worked on your development project.
10 - Enhance Capability of your In-house Team
This is a typical problem with an in-house software engineer pool. As per requirement of new development project you need specific skills, so you'll need to hire a specific candidate, and thus, run the hiring again or hire a trainer to train their new skill set if your current developer has not the required specific skill set.
In this case, Offshore software development has appeared as a very productive choice for businesses to decrease overhead expenses and get a quality product developed, that too on time. Your In-house IT team can learn a new skill set with the offshore development team so you don't need to hire a coach, they can enhance the development capabilities and they can learn a new skill set during the whole development process till the delivery of the project.
11- Time Zone Differences
Time Zone difference is a great benefit for businesses if they work with an offshore software development team. You can meet deadlines and resolve issues quickly if you have some time overlapping between your local time and your offshore software development team.
If you have a time difference like 5 to 6 hours, it helps you to overlap. You can get some working hours beyond your country's time. You can resolve issues quickly that have arisen suddenly at the end of your working day. If you rely on a local in-house development team, then you need more working hours in local time to resolve this issue.
The collaboration with an offshore software development company located in a different time zone facilitates you to perform a 24-hours development cycle. You can identify issues quickly and resolve them without interruption in real-time working operations.
Collaboration with an offshore software development company can be a game-changing step. A highly experienced leader can understand the importance of outsourcing and leverage offshore software development teams to maximize productivity, efficiency, and revenue.
Zepto Systems is an experienced offshore IT company, can help you to urgently hire highly skilled and specialized software developers who can assist you get the most value from your upcoming software projects.
Are you looking for a custom web application or software development perfectly tailored to your business needs? Let's schedule a quick introductory call.