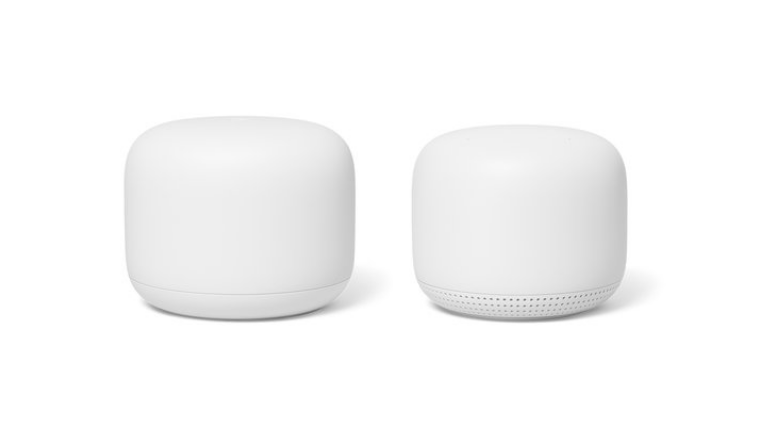 Want to buy a router that looks nothing like the orthodox routers you can find in the market? If yes, Google has just recently introduced Nest WiFi to the world, in an effort to enhance your WiFi experience. Nest WiFi is a rebranded and refreshed version of the older Google WiFi mesh system. The best part about Nest WiFi is that it will enable you to have WiFi at locations and places you could not earlier.
It has the option of expanding the signal range via smaller Nest WiFi nodes. Both the routers and nodes work together to create a seamless and powerful WiFi network. On its own, router can cover up around 2200 square feet space while on point can reach up to 1600 square feet additionally.
On the expensive side
The price of Google's new WiFi falls is relatively expensive than majority of the WiFi routers available in market.  The WiFi router is priced at $169.99 on its own but if you decide to purchase a point too (to expand the WiFi network), it will cost you $149.99.
Along with this, Google is also selling router and point bundles, which saves you some money. A Nest WiFi router and one point is priced at $269.99, whereas a router with two points is can be bought at $349.99.
According to Google blogpost about Nest WiFi: 
"Homes weren't built for Wi-Fi, so when we introduced Google Wifi in 2016, we built it to work for any home. With Nest Wifi, we're taking everything you love about the original and making it even better, with a powerful router and a Wifi point that includes the Google Assistant, bringing you more help at home."
Easy setup
It is super easy to setup Google Nest WiFi. Here are the steps that you need to follow to setup Google Nest:
Download the Google Home mobile application
Log into your Google account
Plug in your Google Nest WiFi router
Follow the instructions on the app
Once the router and WiFi point turn on and connect with each other
It takes around 30 to 45 seconds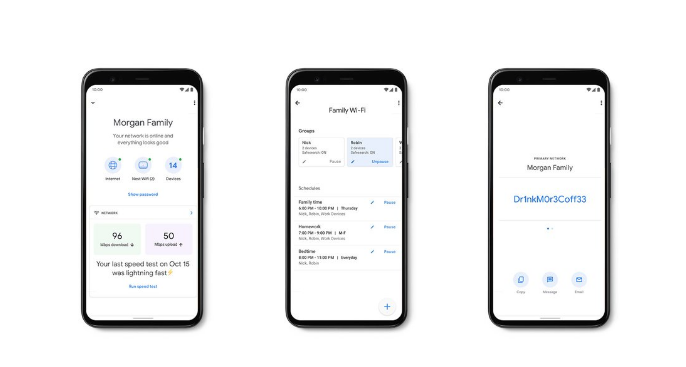 Impressive performance
Although there is no doubt about the fact that Google's Nest WiFi is expensive but the performance it has makes it worth it. If you live in an apartment where you have been experiencing internet signal issues and WiFi connectivity, getting Google Nest WiFi will definitely solve it instantly.
Really smart router
Google loves to make smart devices, which is exactly the case with Nest WiFi router too. Both the router and point are Assistant-enabled. You can simply talk to the router and point if you are having any issues, want to ask a question about the setup etc.
The best thing is that you can simply run speed tests on your router with your voice commands. The Google Home application also gives you a great amount of control on the WiFi router. Using the app, you can: sort the connected devices into different groups, rename devices, pause WiFi from a particular point etc. You don't have to be at your home to run a mesh test on the router, all thanks to Nest WiFi.
But if you don't want to get this constant chitter chatter from your devices, simply turn off the microphones off.
Almost no ethernet ports
While majority of people might not feel anything as a result of Google Nest WiFi's lack of ethernet ports, for people who like to connect devices with the router sometimes will miss the gold old ethernet ports. The router has two ports, but one of them is constantly connected to the modem so you are only left with one port. The points that you can buy do not offer any ethernet ports either.
Bottomline
If you are currently having a hard time with your WiFi router and nothing seems to really work in your apartment or place, give a chance to Google Nest WiFi. Although it is pricey but the simple setup, high performance do make the money worth it.