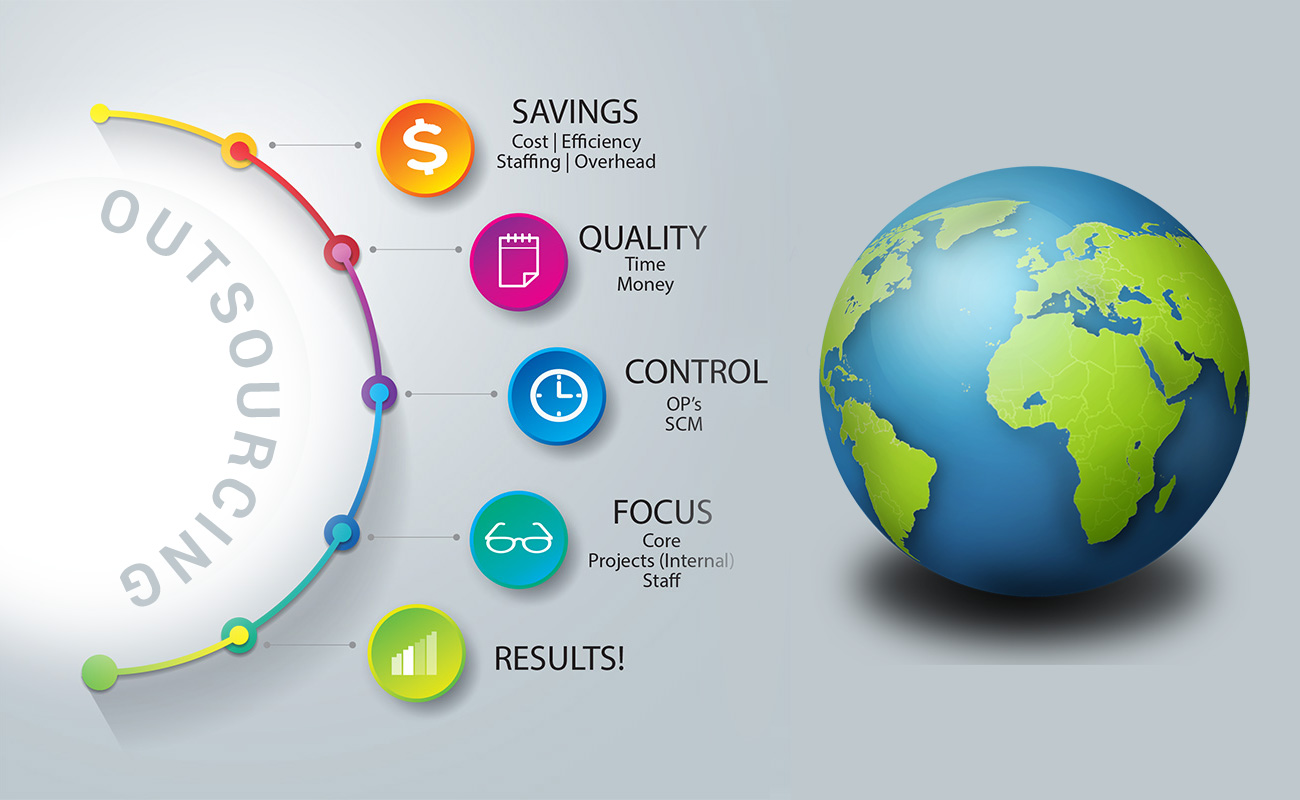 There are many obvious advantages that come from IT outsourcing. This includes hiring expertise that you cant easily build in house, speed of delivery, precious time saving, decreasing turnaround, productivity and growing your business with costs saving too.
That said, it's not possible to reap the rewards unless you're using the right people at the right time.
Hiring IT expert staff is time consuming and depending on your location can be very expensive. Temporary and contract employees may not always live up to your expectations. However, with the right approach to outsourcing, you can begin maximizing your potential without spending a fortune and wasting time.
Here are just a few of the reasons why 'right sourcing' makes perfect sense:
Control Costs
You're able to pay what you want, when you need it. For example, with our specialist right sourcing services, you're able to pay for the hours worked on a monthly basis. In business, no two months will ever be the same, and you're able to place your human resources where you need them most. Having this level of flexibility and control can ensure your money is always being spent in the right places, and we've helped clients in the past reduce their overheads by 60 percent that is made possible together with our hybrid model linked with offshoring.
Find the Right Resources
When you're outsourcing IT work, your team can expand as your company grows, but if you're not happy with a particular resource, you can always change it up and choose another to complete the tasks at hand. Our right sourcing service is built around giving our clients access to their teams whilst they can even cherry pick through CVs and conduct interviews to ensure they have the right individuals to take their business forward.
No contracts to tie you down
With some outsourcing companies you need to check there are not any contractual bindings or fine prints, but this is never the case with Zepto Systems' right sourcing services. We want to give you complete control and flexibility at all times so you can build a team that's tailored to your needs. Whether you require  web development services and full stack web developers , mobile application developers and mobile development services, quality assurance experts, system administrators, DevOps engineers, support engineers, IT disaster recovery services,  technical managers or cybersecurity experts, we can ensure you find the right team members and overcome financial and technical challenges.
Focus on core activities
IT outsourcing helps you to focus on your key business and we understand this reality that developing your business needs your primary focus. We make IT delivery painless for you and your in house teams. this provides them time to concentrate on their key functions necessary to grow your business.
Improve sales
IT outsourcing can help you increase productivity, improve customer loyalty and boost sales, especially when you're able to utilise highly skilled IT professionals with the right experience, attitude and understanding for the work ahead. We are here to help you outsource the right way by employing highly skilled IT professionals for your specified skill needs. We even provide them office space and facilities so that you can manage them one on one.
Dedicated – Strictly no shared key resources.
With some IT outsourcing firms, you're only provided shared resources and restricted access to the team, but with Zepto Systems you're guaranteed dedicated Junior, Mid or Senior Developers, so you're able to start achieving your goals and objectives from the very start, allowing your key resources to focus on primary tasks.
Contact Us Now for Free Consultation around your IT outsourcing needs.
On our website we talk a great deal about the many advantages that come from outsourcing, and 'right sourcing' in particular, but if you'd like to learn more about us and how we can help you, please send us a message call us now .